All prices are in CAD currency. Retail price does not include applicable taxes, shipping, or duties. Shipping calculated at check out. Pricing subject to change without notice.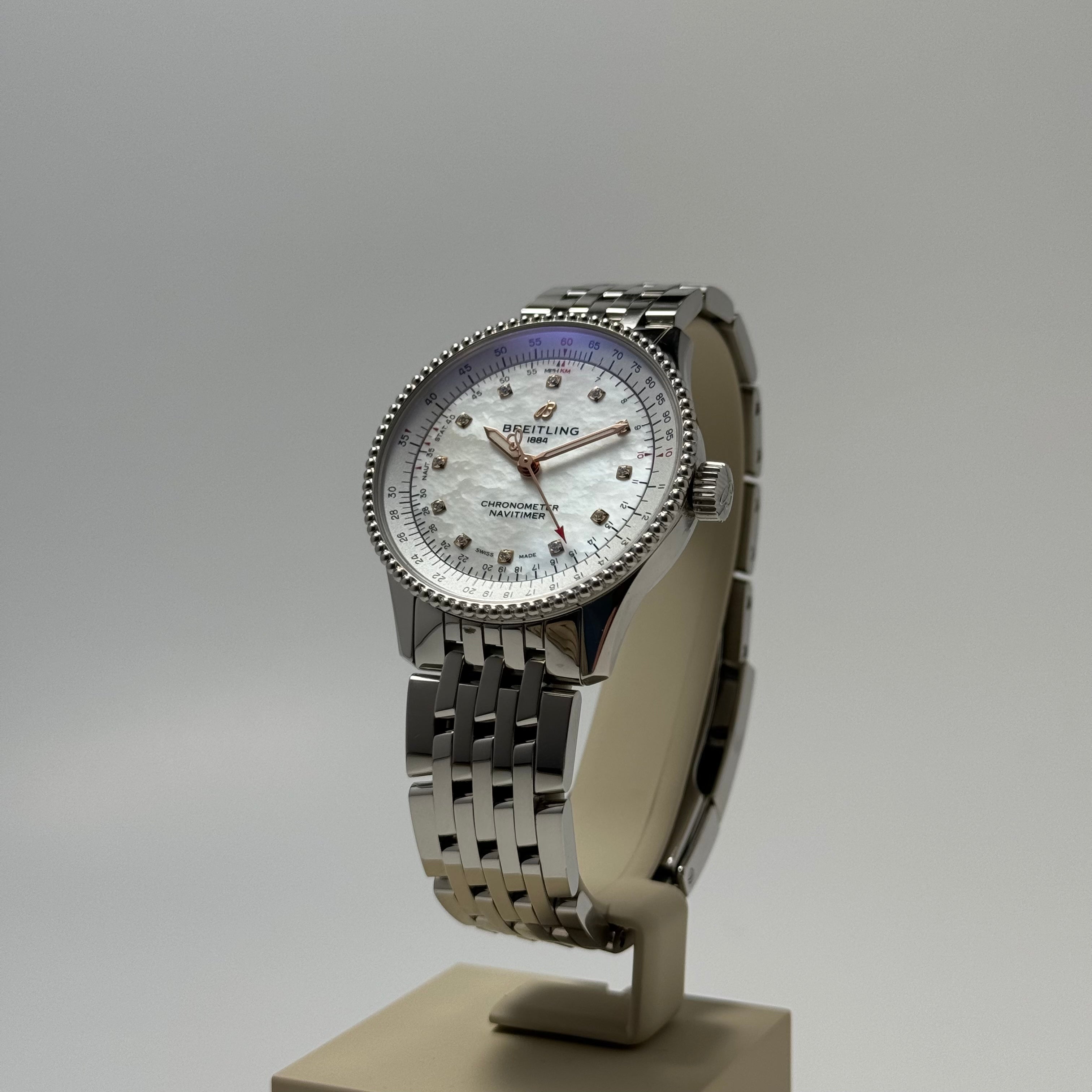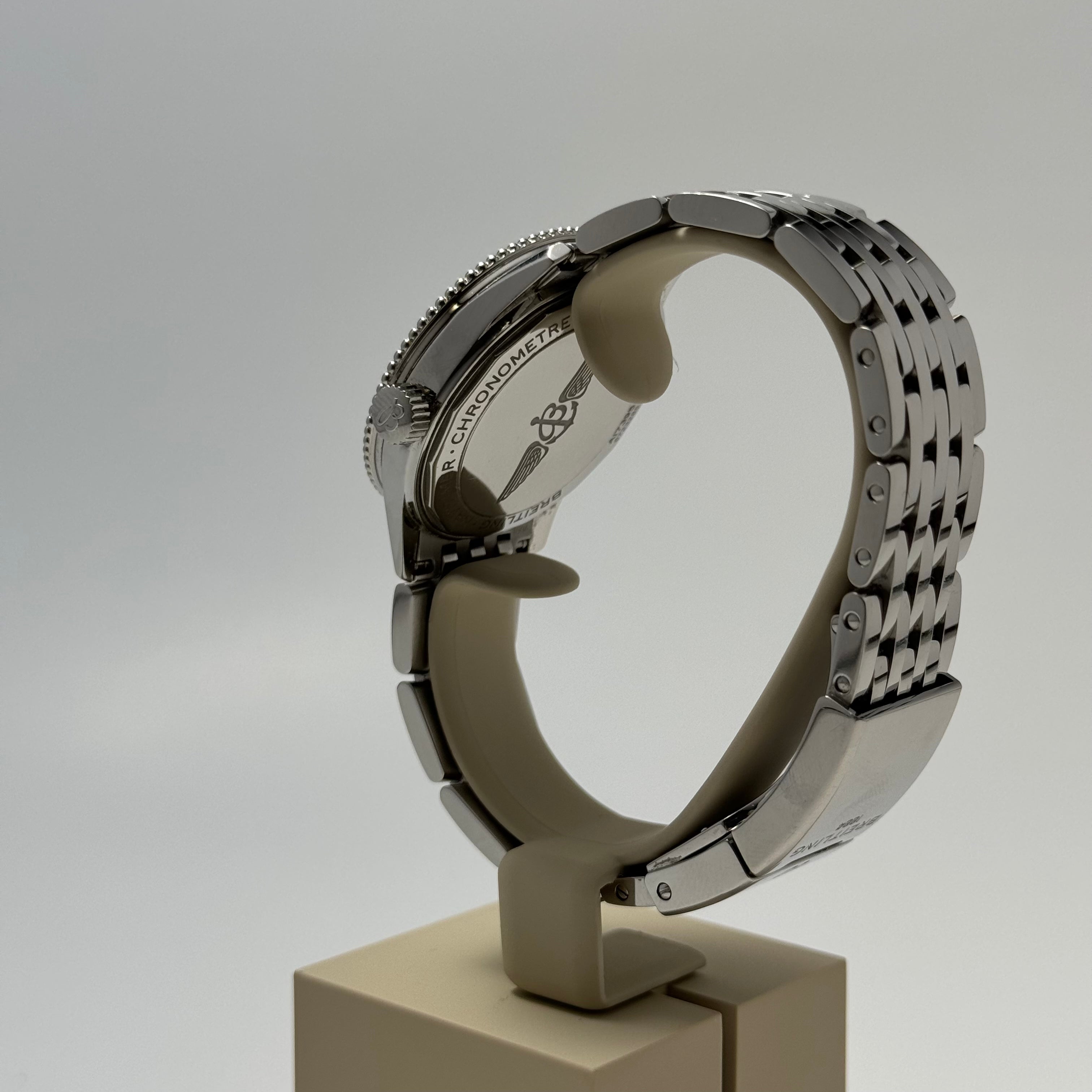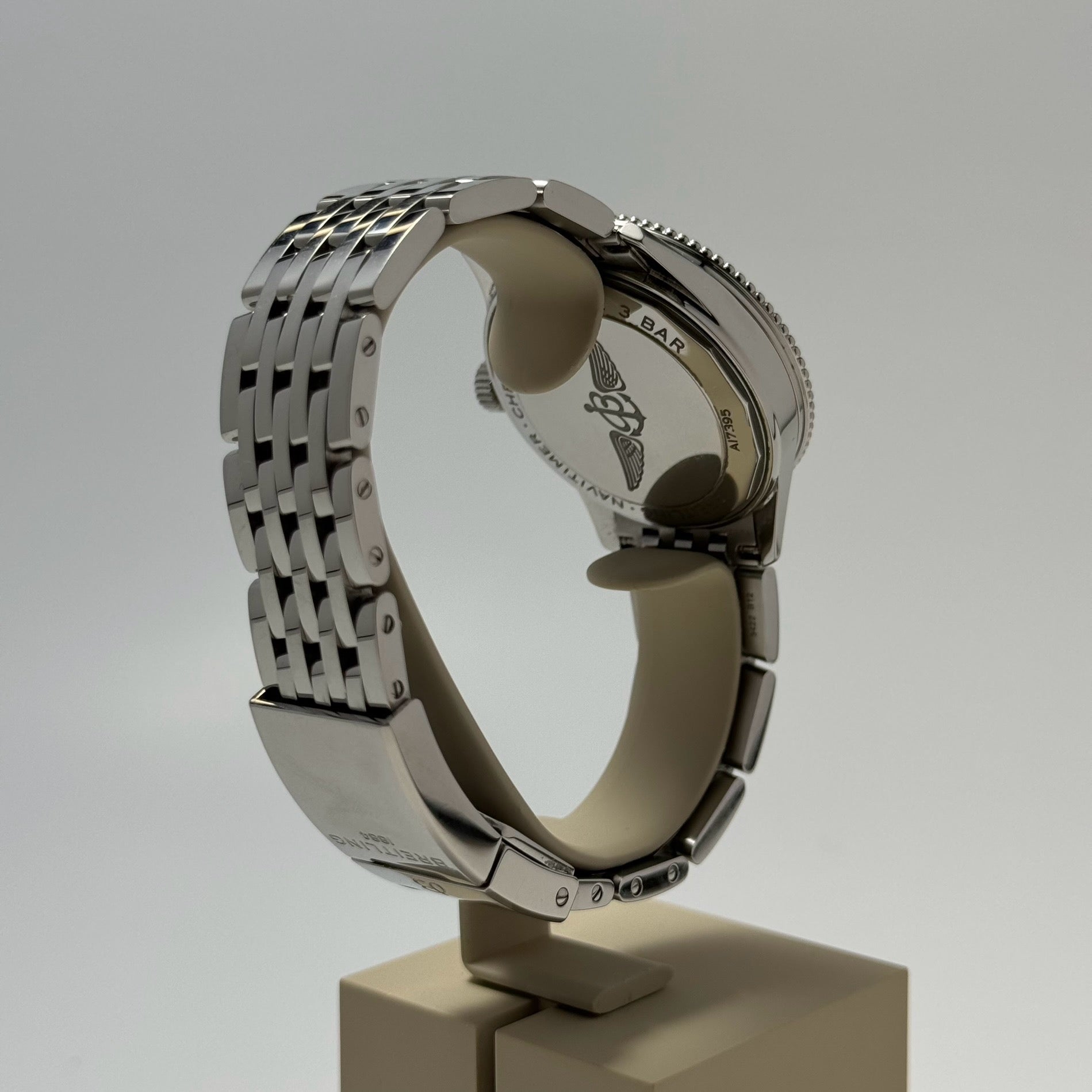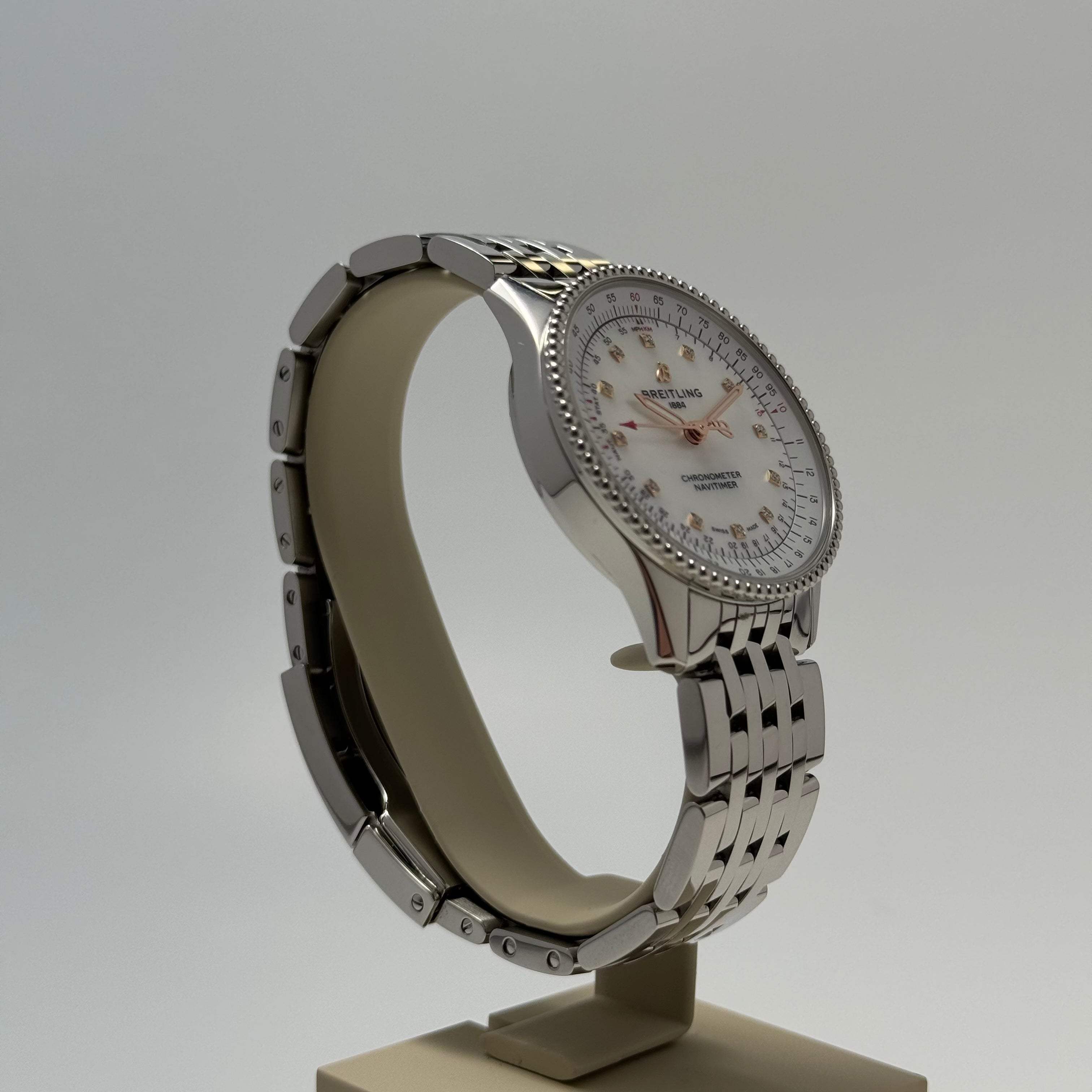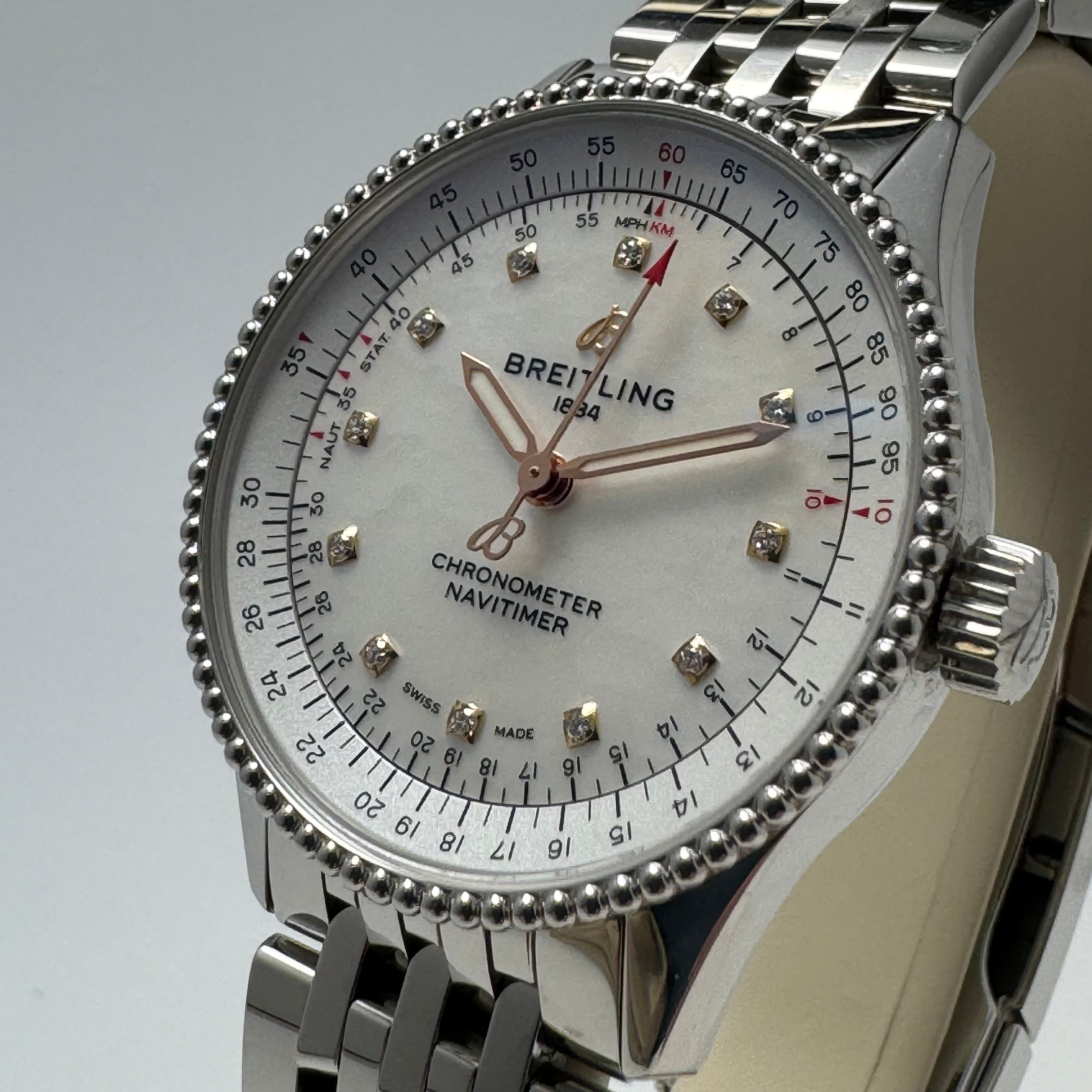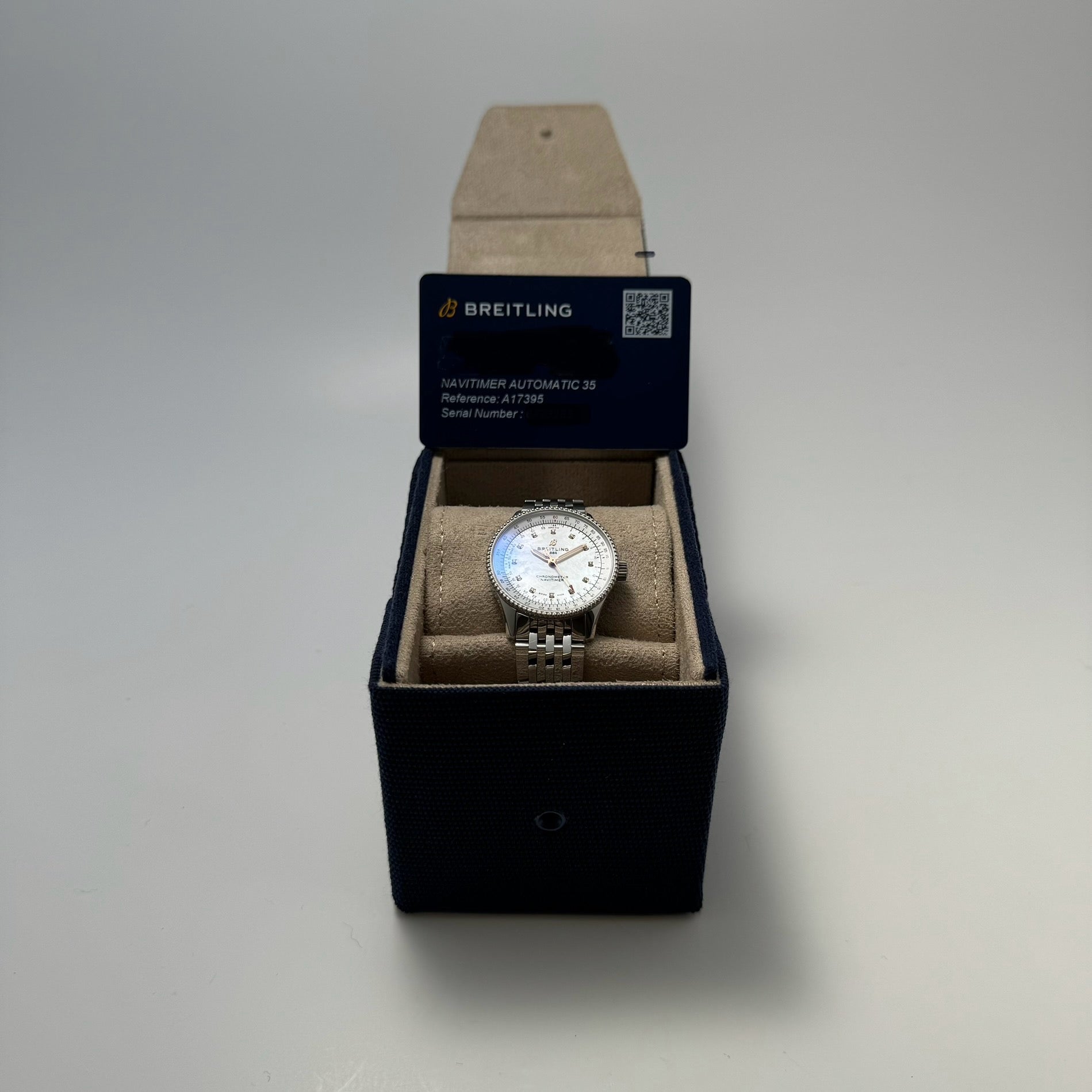 A17395211A1A1
Pre-Owned Breitling Navitimer 35
Sale price

$5,000.00 CAD
Regular price

$5,000.00 CAD
(/)
---
Pre-Owned Breitling Navitimer 35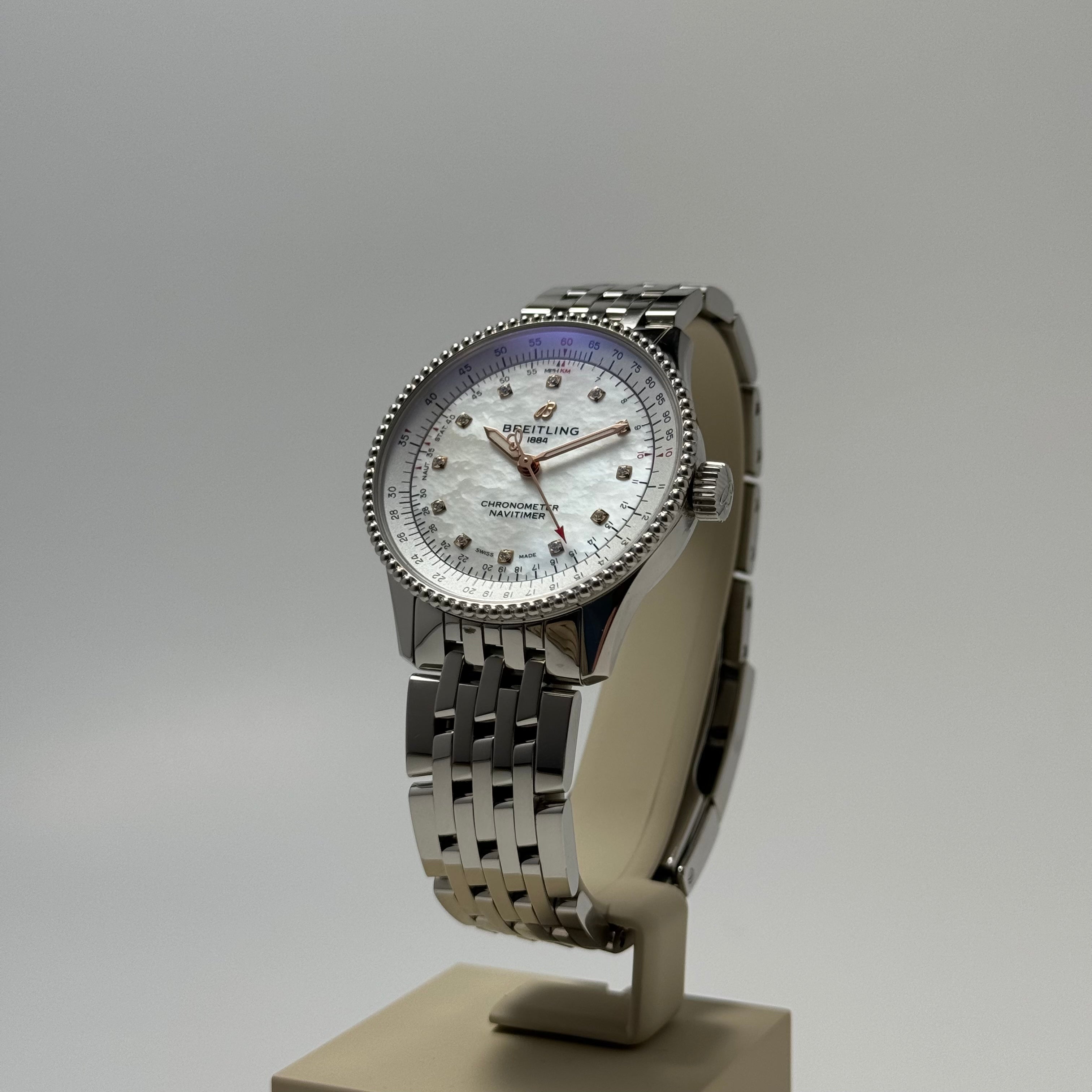 Pre-Owned Breitling Navitimer 35
Sale price

$5,000.00 CAD
Regular price

$5,000.00 CAD
Choose options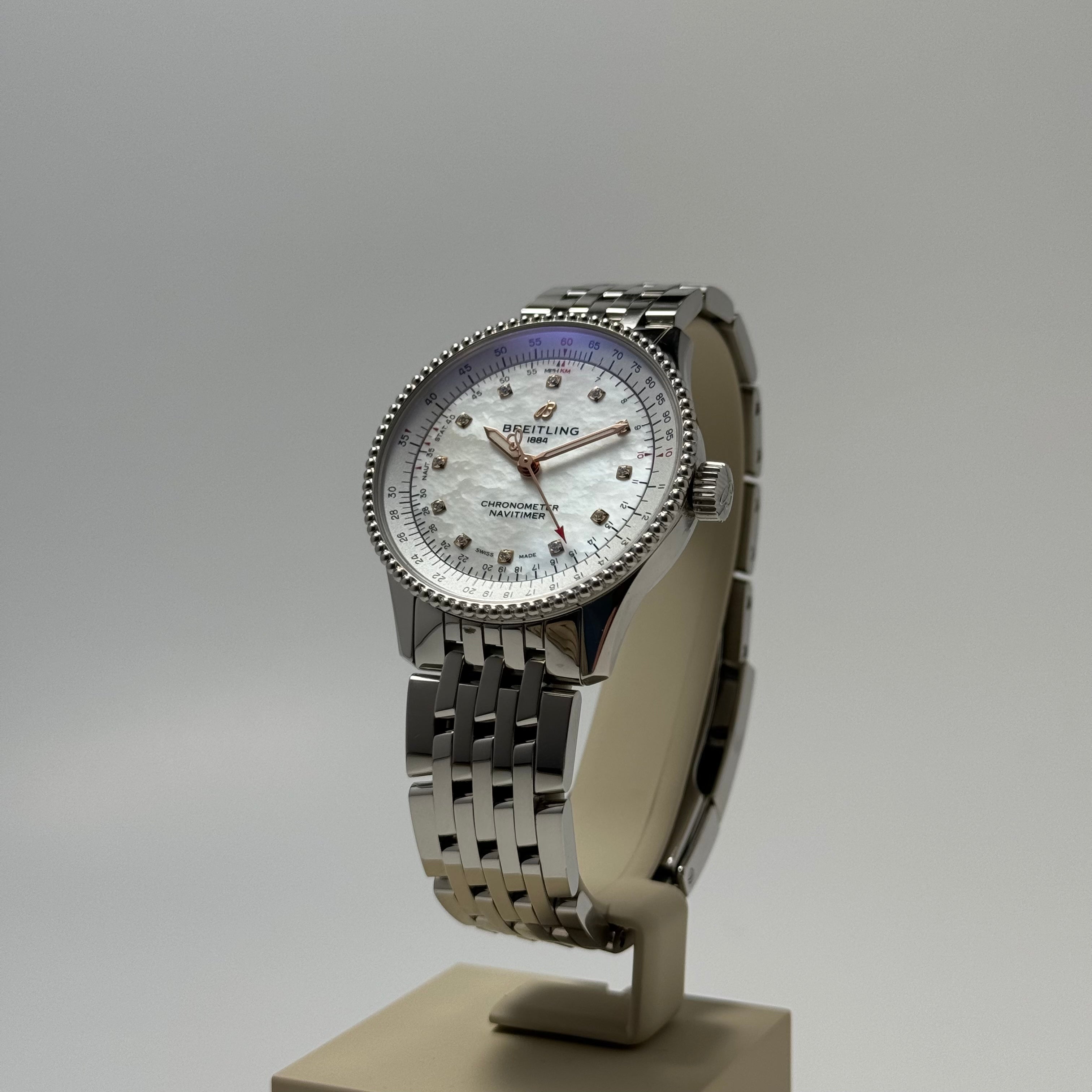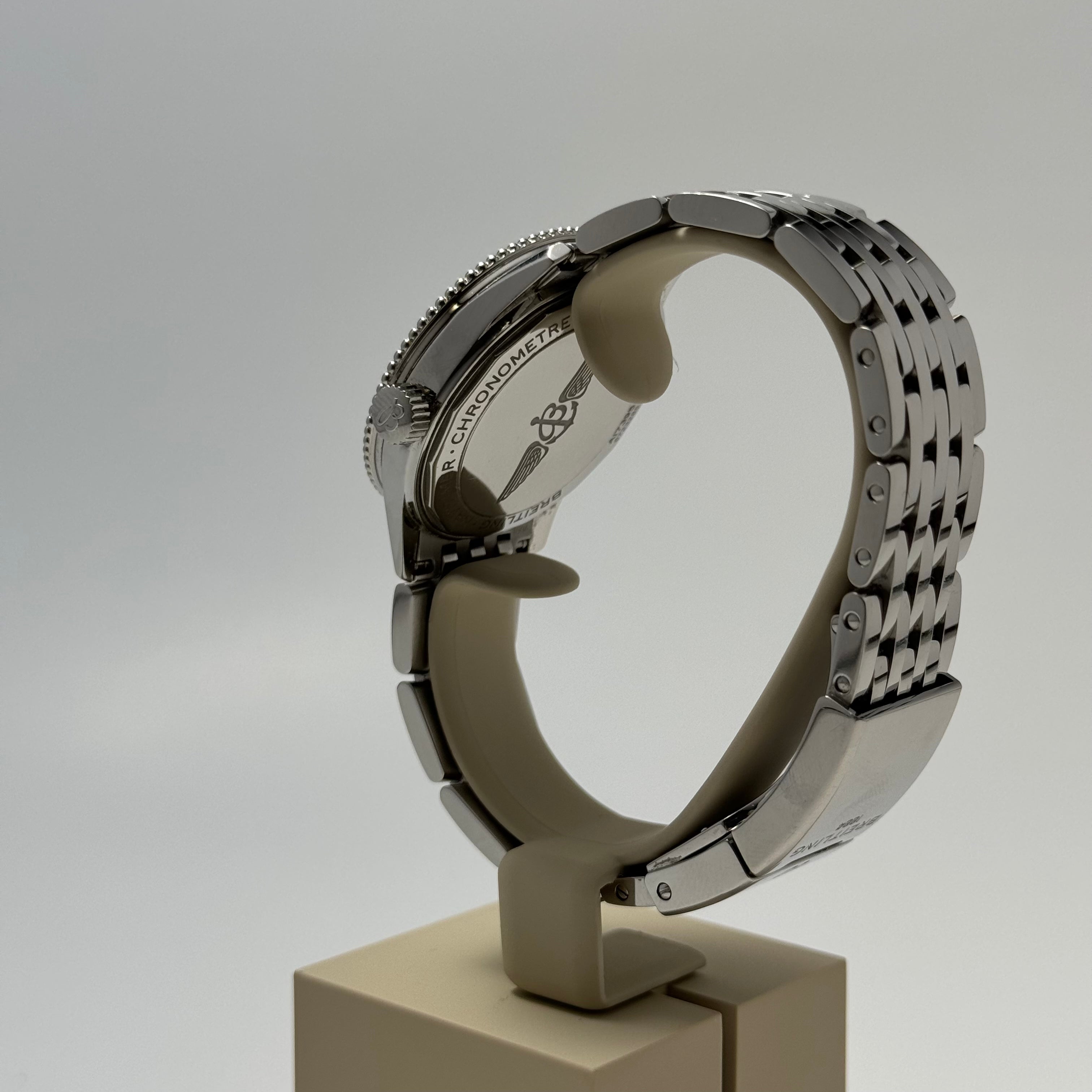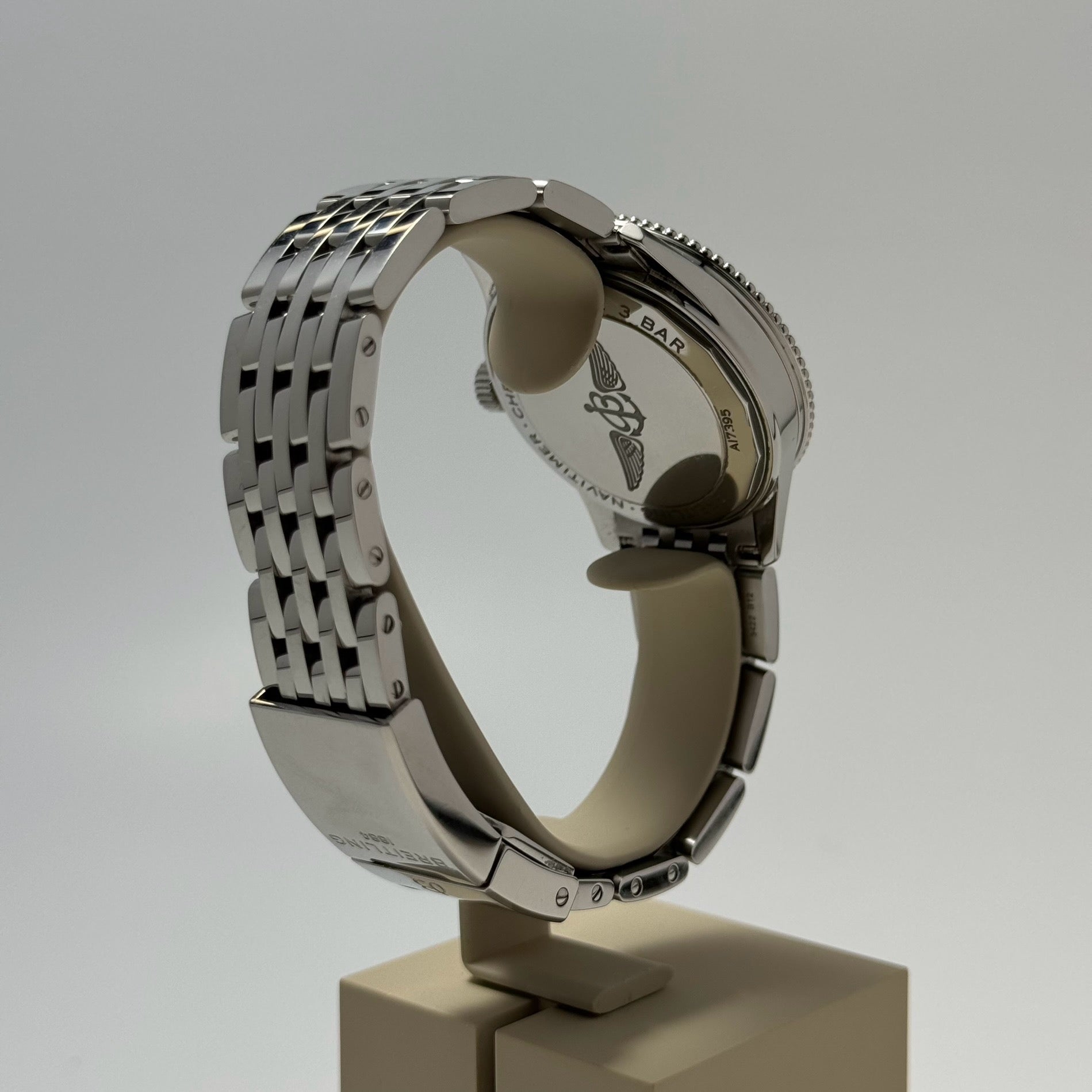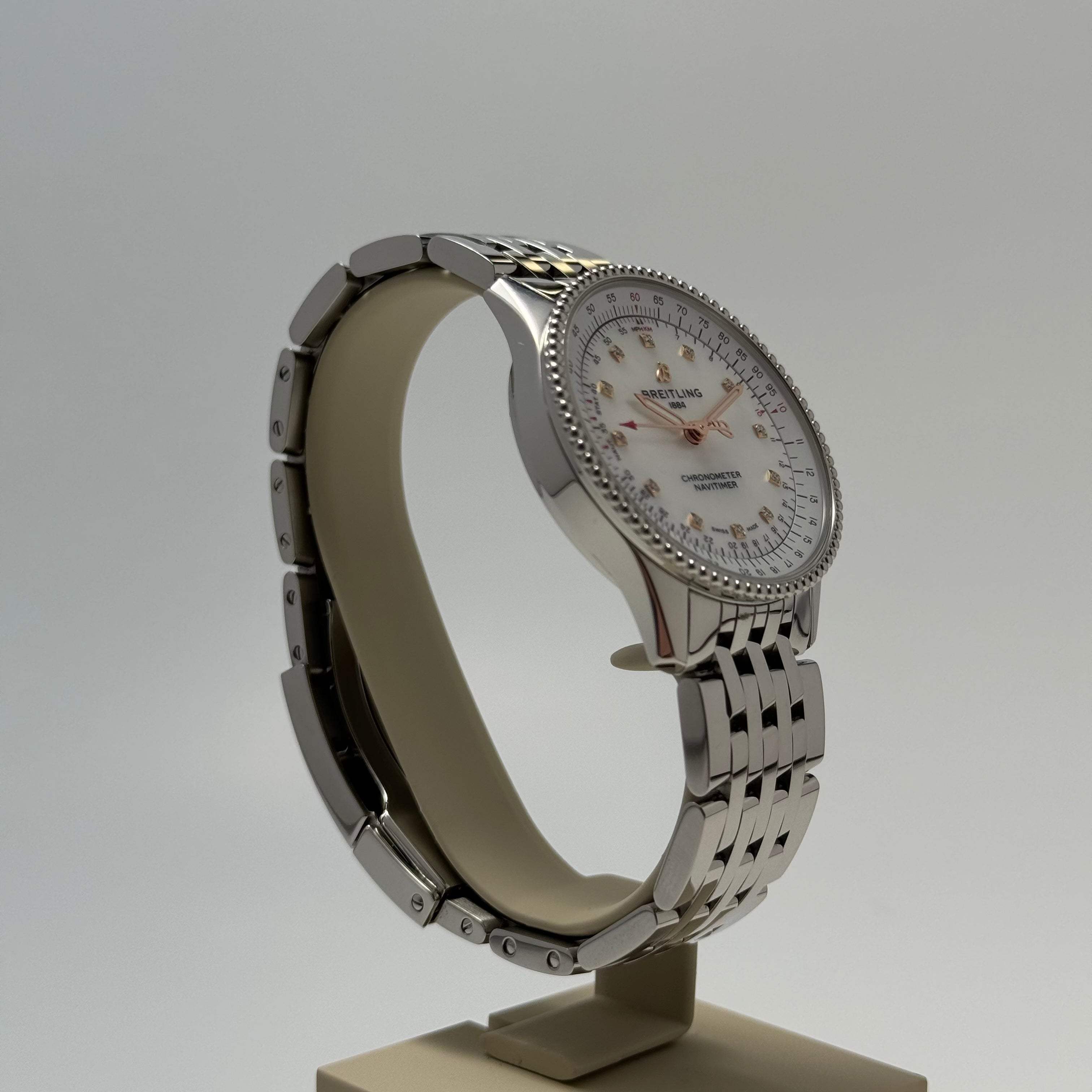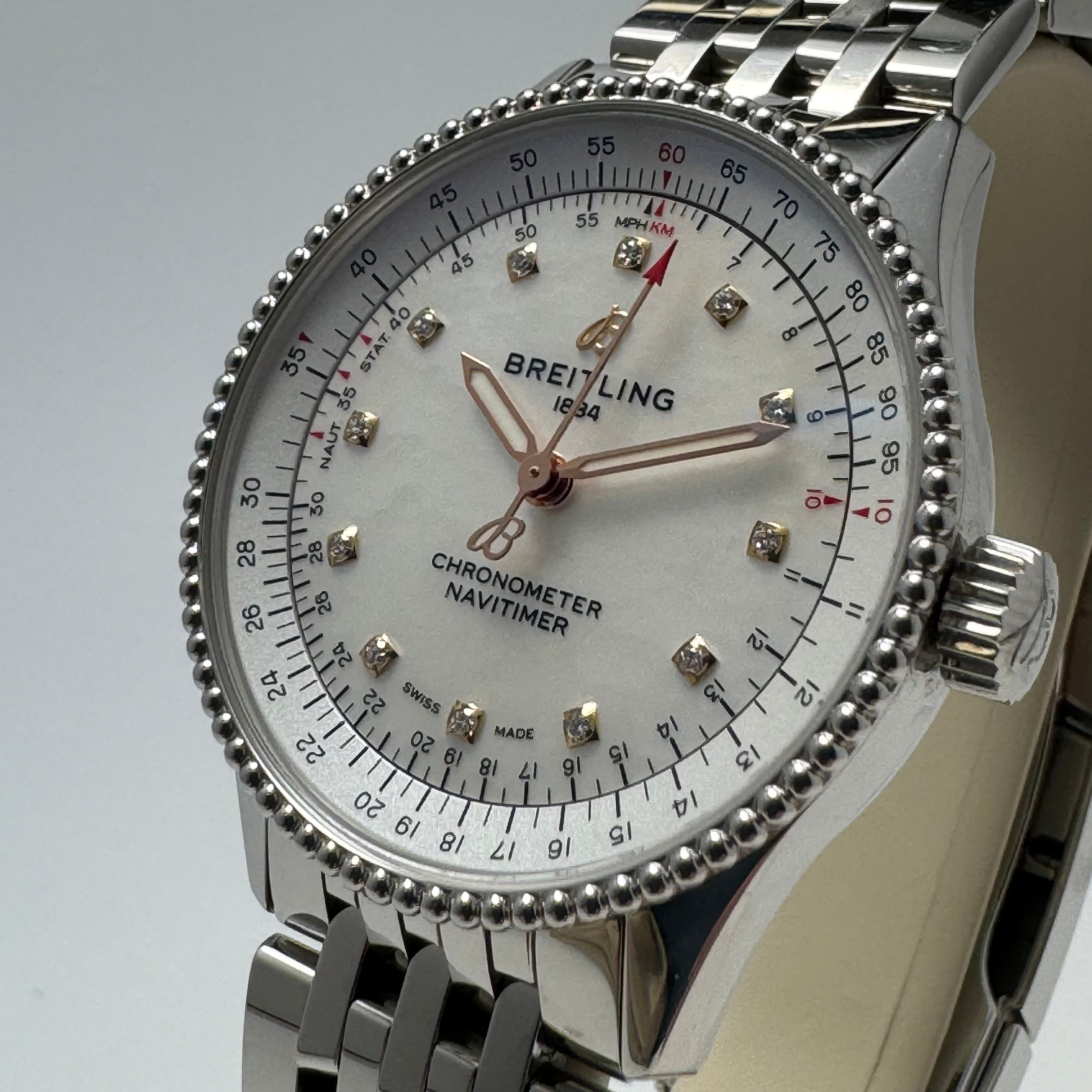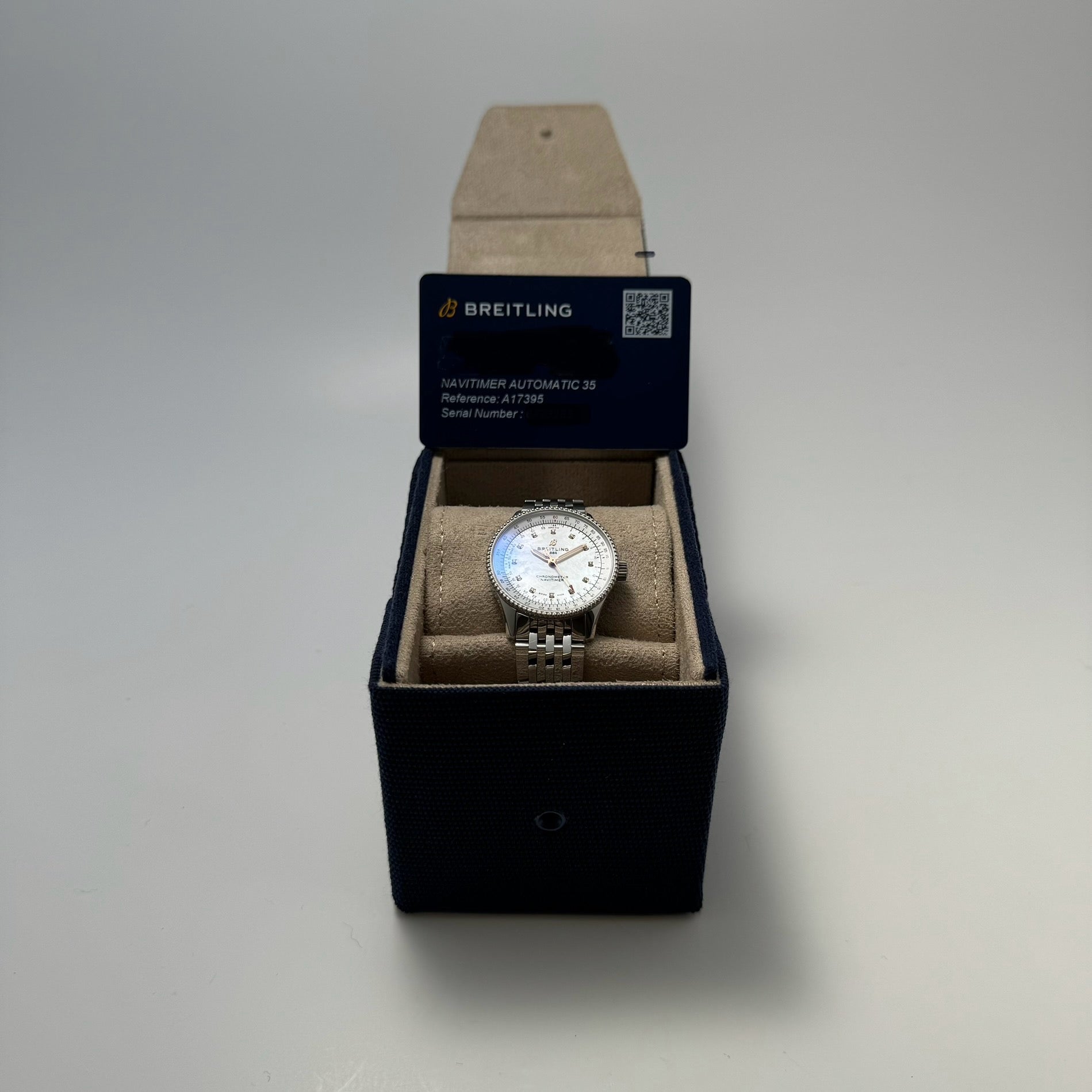 Sale price

$5,000.00 CAD
Regular price

$5,000.00 CAD
(/)
---
View details
Description
Pre-Owned Breitling Navitimer 35
Introducing a remarkable pre-owned Breitling timepiece, model A17395211A1A1, that exudes elegance and sophistication. This watch boasts a luxurious mother-of-pearl diamond dial that captures the essence of refined style.
The combination of stainless steel and diamonds on the bezel adds a touch of opulence to its design. Powered by Breitling's precise automatic movement, this watch ensures impeccable timekeeping, making it a reliable choice for any occasion.
Whether you're a seasoned watch enthusiast or someone with an eye for timeless beauty, this pre-owned Breitling watch is a stunning addition to any collection. Elevate your wrist with the enduring allure of Breitling craftsmanship, where luxury meets precision in a perfect blend.
More details about this watch
Approx year of production: 2022
Movement: Automatic
Case size: 35mm
Power reserve: 38 hours
Water resistance: 30M
Case material: Steel
Bracelet material: Steel
Dial colour: Mother-of-pearl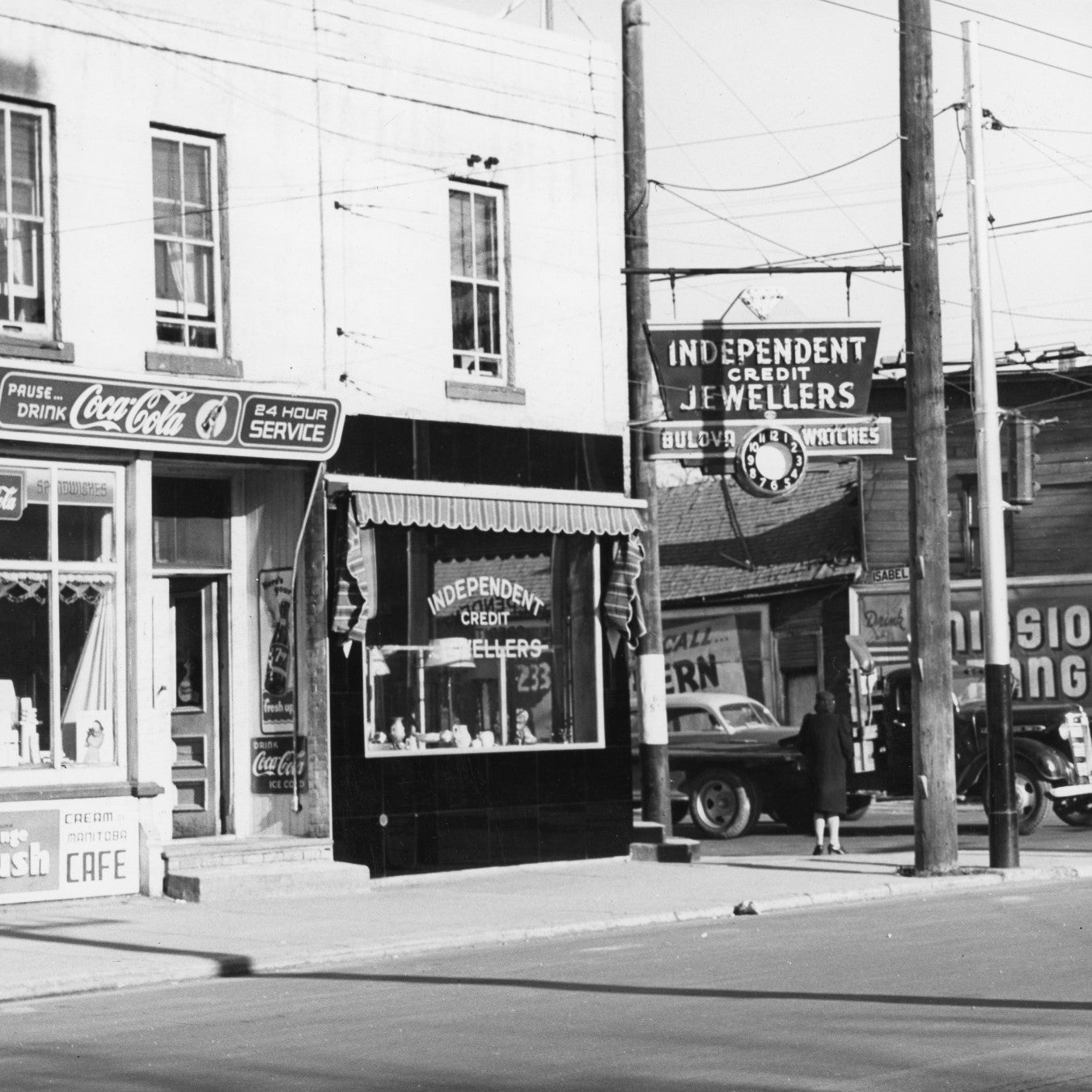 IJL x Pre-Owned Watches
At Independent Jewellers, we pride ourselves on being your trusted destination for pre-owned timepieces. With a legacy of excellence, we offer a curated collection of pre-owned watches that blend timeless elegance with unmatched craftsmanship. Our team of experts carefully selects and authenticates each timepiece, ensuring you receive a watch of exceptional quality and enduring style. Whether you're buying or selling pre-owned watches, we provide a seamless experience, backed by our commitment to integrity and customer satisfaction.
Shop pre-owned watches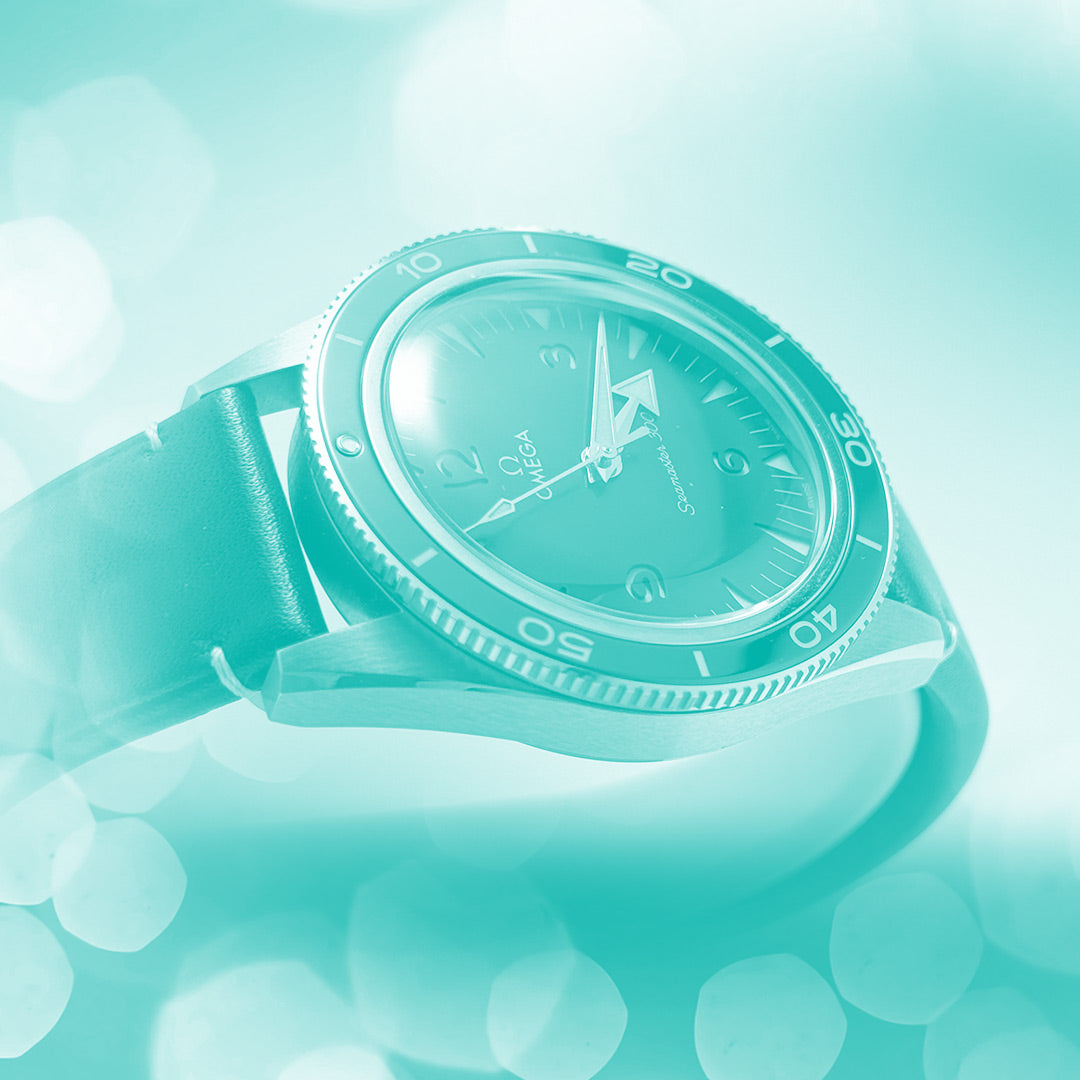 Why Pre-Owned Watches?
Pre-owned watches embody timeless elegance and eco-conscious choices. Sourced from esteemed brands, these meticulously crafted timepieces offer classic designs and enduring quality. Despite potential price variations due to rarity, they provide instant access to coveted styles. Opting for pre-owned also extends the life of these exquisite pieces, promoting sustainability. Each watch carries a unique history, creating a personal connection and adding sentimental value. Explore pre-owned watches for elegance, environmental mindfulness, and a touch of luxury.
Shop Pre-Owned Watches
Looking to sell your watch? Contact us!
If you have a watch you're looking to sell, send us some pictures and more information about the watch! Information that is helpful is if the original box and warranty papers/cards are available, the year on the warranty card, and its condition.