5 Favourite Custom Jewellery Design Pieces
5 Amazing Custom Jewellery Designs
Creating custom pieces for clients takes a lot of work, and generally has multiple people involved: from the salesperson finding the right gemstones (if needed) or taking proper measurements of the gemstones provided, the designer creating the work of art that the client can use to imagine what the piece will look like, the goldsmith that creates the piece, gem setter, polisher, and general communication back and forth between all parties involved. But the end result is always worth it and we are proud of all the custom pieces we have been able to create for our clients. You can view just some of our Custom Design Pieces here.
So without further ado, here are our top 5 pieces we have done lately, in no particular order.
1. Heart Of The Ocean - Canadian Style
This was a very unusual piece, after all, how often do you see tanzanite this large? We don't see it ever and we work in the business! So when this person brought us their somewhat large gemstone to have a platinum and diamond pendant mount made for it, we were more than excited. And the end result was something absolutely magnificent! The staff affectionately dubbed this piece "The Heart Of The Ocean - Canadian style".
2. 9 Rings To Rule Them All
I'm a bit of a Lord Of The Rings fan (just a tad, I swear) so when we got this custom job I immediately start quoting lines from the story. In no way does this job have anything to do with LOTR, but I still like to think of these rings as the 9 rings of power. Anyways, this job was probably the most interesting job we have done. The client brought us a platinum brooch with a significant amount of diamonds in it. She wanted to create 9 rings for her grandsons in yellow gold and utilize the diamonds in this brooch - each ring ended up having 4 diamonds from the brooch set into them. Well, there were so many diamonds in the original piece that she also created matching pendant and earrings! Because why not?
3. And It Was Called Yellow
Well, it isn't actually called "yellow". I just like the song. Yellow diamonds are beautiful creations of nature. Rarer than white (or clear) diamonds, they are still the most common natural coloured diamond type found in nature. Fun fact: diamonds come in a variety of natural colours, the rarest being reds, pinks, purples, and blues. If you got a couple million bucks kicking around, I would love to help you find a nice blue diamond!
I digress.
This piece was created for a designer so there was a lot of back and forth on how this piece looked and the small details about it. Simplicity and sharp lines were key, and after a few different drafts, we finally got it right. The mount was created in a matte finish 18K yellow gold and features a stunning yellow marquise diamond that pops even more since the rich yellow of the 18K yellow gold really helps bring out the yellow within the diamond. She loves the ring, but more importantly, loves him even more.
4. The Butterfly Effect
This was a really special piece. The client loves butterflies and had some jewellery she had inherited that she didn't wear. What better way to recycle jewellery than turning it into something new! This job was interesting because the band is so wide, measuring 16mm - most men's wedding bands are 6-8mm. We set her diamonds into the white gold butterfly that is mounted on top and the inside was rounded to provide a more comfortable fit.  Much like the butterfly, we took some old jewellery and turned it into something beautiful!
5. A Manly Man's Ring
This ring was one of our more simpler designs. The hardest part of this piece was sourcing the right blue sapphire. Sapphires come in every colour of the rainbow, in different shades and intensity. Fun fact: when a sapphire is red, we call it ruby. Often, when someone says sapphire, we default to the colour blue, but within that colour alone there are an endless array of options. Fortunately, this client is fairly easy going, and thanks to the ease of technology, we were able to provide photos and videos of some blue sapphire options for him. He ended up deciding upon a 3.22ct natural blue sapphire. From there we came up with a beautiful design based on some ideas he provided. He wanted some larger accenting diamonds of high quality on the sides, and the ring had to be made in platinum.
Well if you have made it this far, I thank you! And if you feel like you might want to venture into creating your own one-of-a-kind custom design piece, please reach out to us. We have a designer in-house that can create your dream piece, and we also fly in a designer twice a year for our IJL Design Event.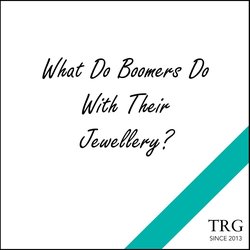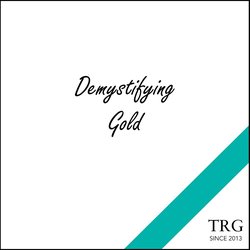 The Retired Guy
But think for a moment about the scrap value of your car vs its showroom sticker price. A dramatic difference! The ratio on scrap jewellery vs its retail price is not as bad as on cars, but the pri...
Read more