Official Retailers in Manitoba
King Baby is a Los Angeles-based brand that was founded in 2000 by designer Mitchell Binder. With a passion for rock and roll and a commitment to quality, King Baby is known for its unique designs that combine traditional craftsmanship with a contemporary edge. Each piece of King Baby jewellery is handcrafted in the USA using the highest quality materials, including sterling silver, leather, and natural stones. From chunky chain necklaces to skull rings and cuffs, King Baby offers a range of jewellery that is perfect for those who want to make a statement. At IJL, we are proud to be an authorized dealer of King Baby jewellery, offering a comprehensive selection of pieces that cater to every style and budget. Our knowledgeable staff is always available to assist you in finding the perfect King Baby piece to suit your unique style, and our commitment to customer service ensures that you will have a pleasant shopping experience. So, explore our collection today and discover why King Baby jewellery is a true testament to individuality, craftsmanship, and creativity.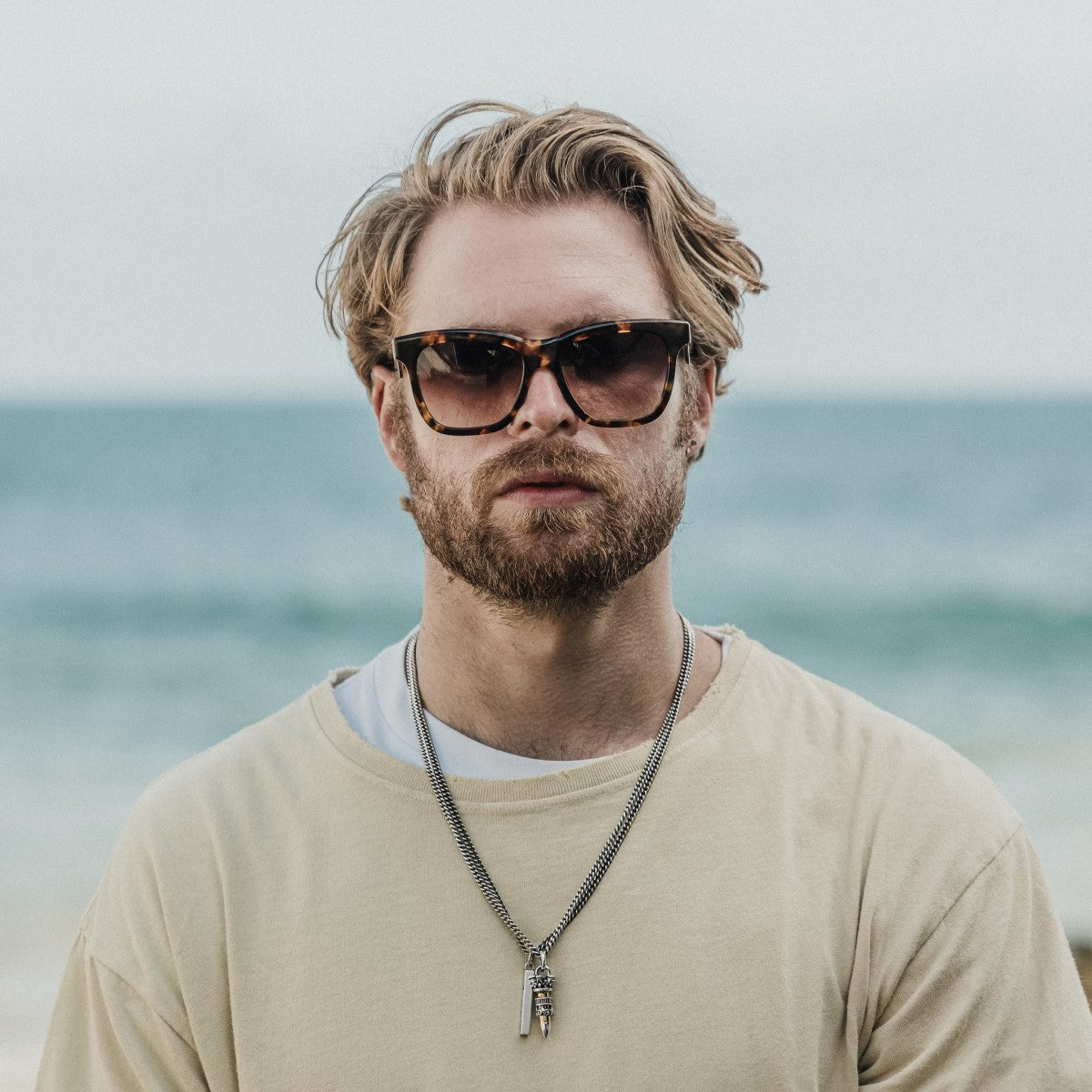 King Baby
As shown, .22 calibre bullet in sterling silver with yellow gold on a 24'' chain. Paired with a rectangular drop pendant in sterling silver on a 24'' chain.
Shop King Baby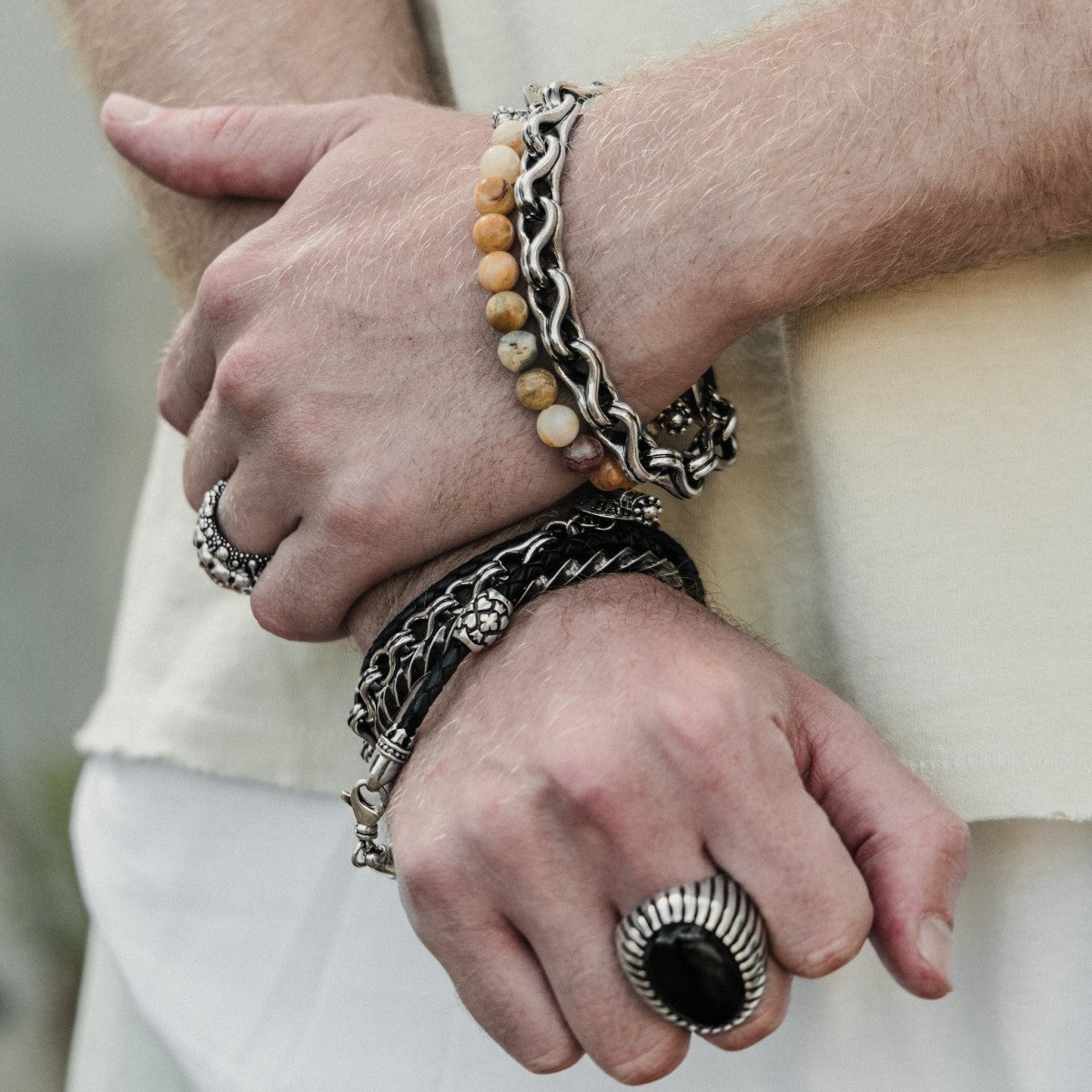 Stack 'Em
Multiple bracelets give a strong masculine look. Combining multiple materials like sterling silver, leather, and precious stones, you can create as many combinations as you like.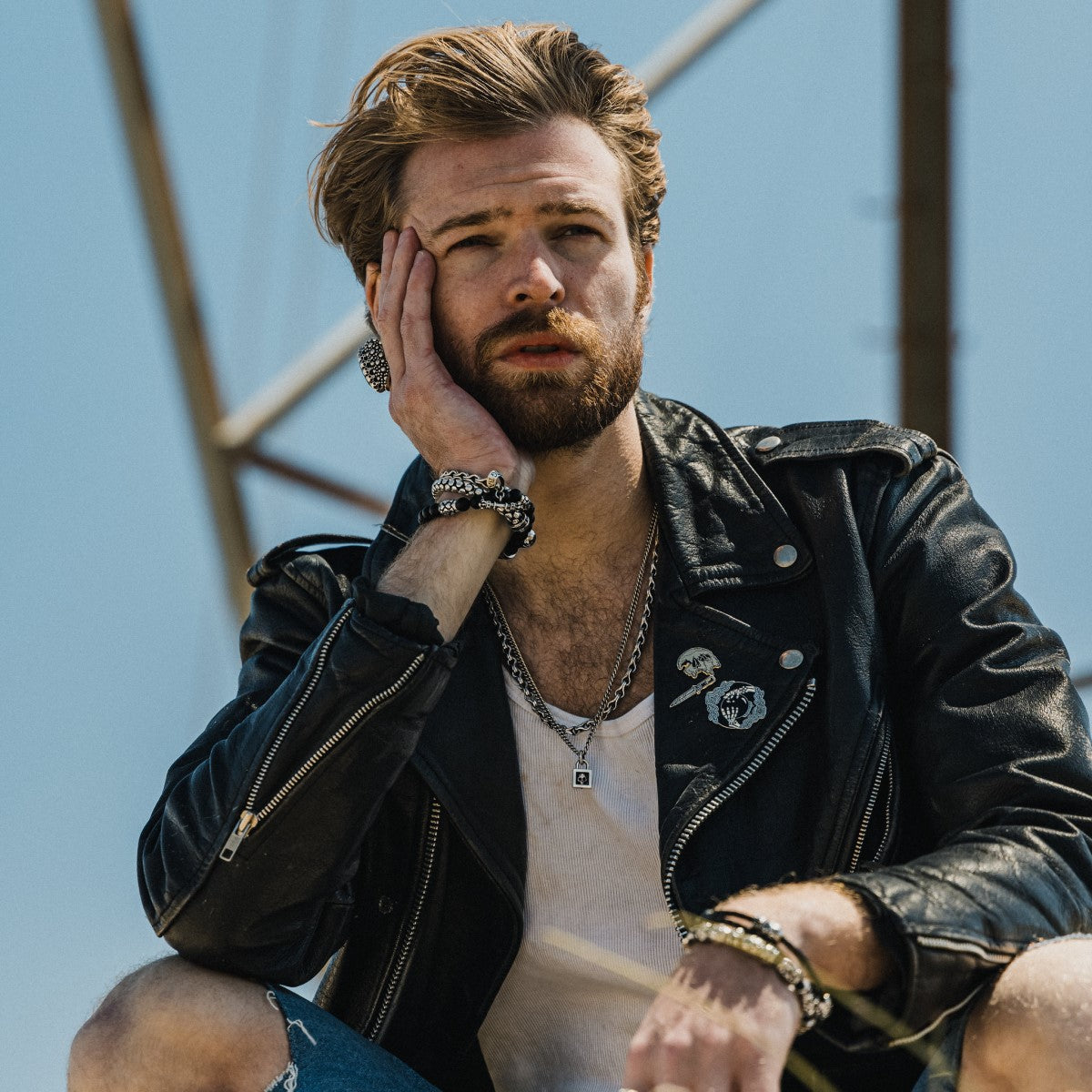 Everyday Wear
King Baby is meant to be worn. Don't leave it in your closet or in a jewellery box, wear with pride and enjoy.
Shop King Baby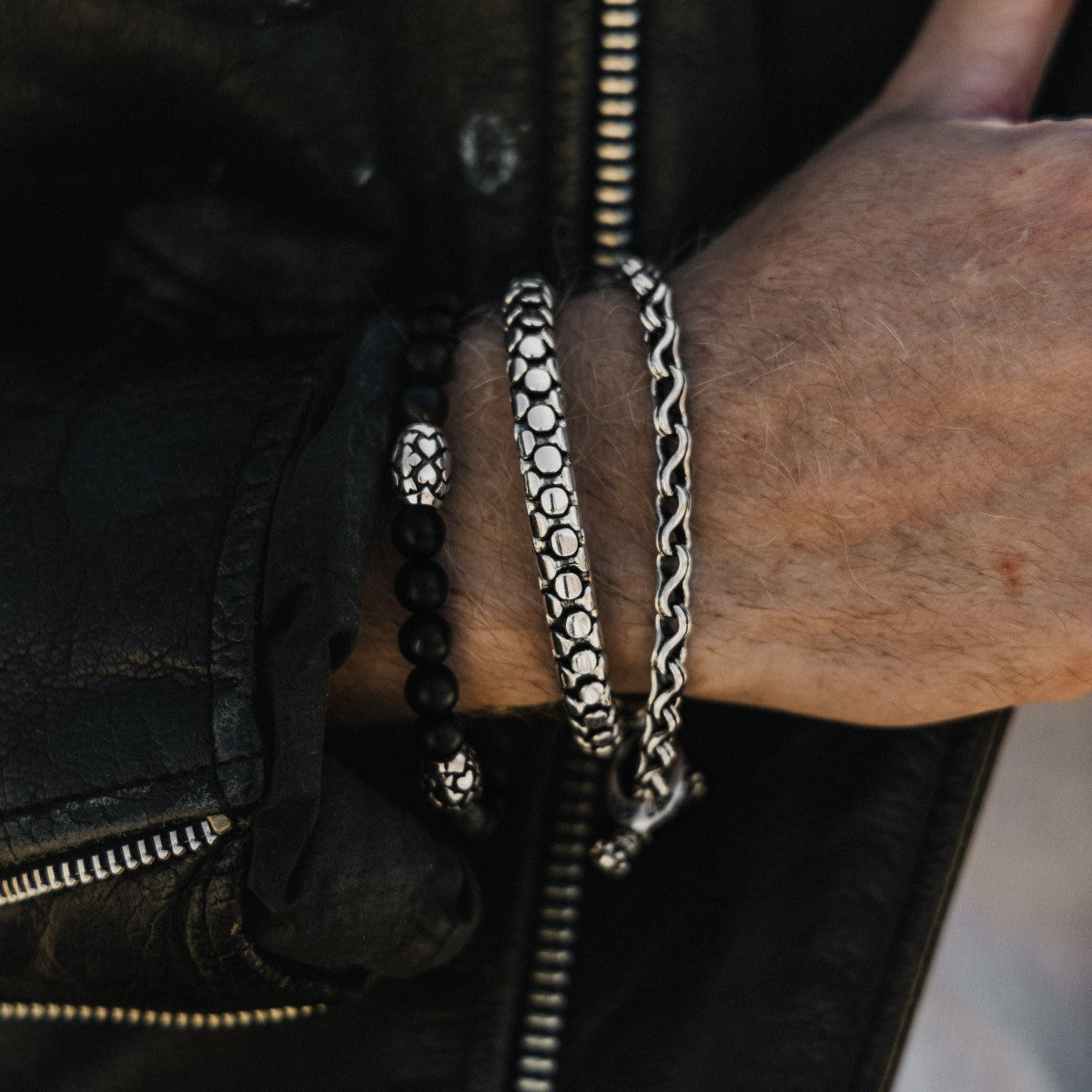 Mitchell Binder
"What I love about jewellery, it becomes a very personal piece to whomever wears it. That's one of the things that just does it for me. It gives it meaning, it's very fulfilling and it gives people some sort of identity as well. That's the gift. That's the specialness. That's what I want to hang onto."
Shop King Baby
Inspiration
King Baby iconic pieces like the traditional MB Cross, the heart pendant, and the rose and wing rings are pieces that tell one's story. Skulls and lions, daggers and handcuffs, all make the bold statement "For the Chosen Few".
Shop King Baby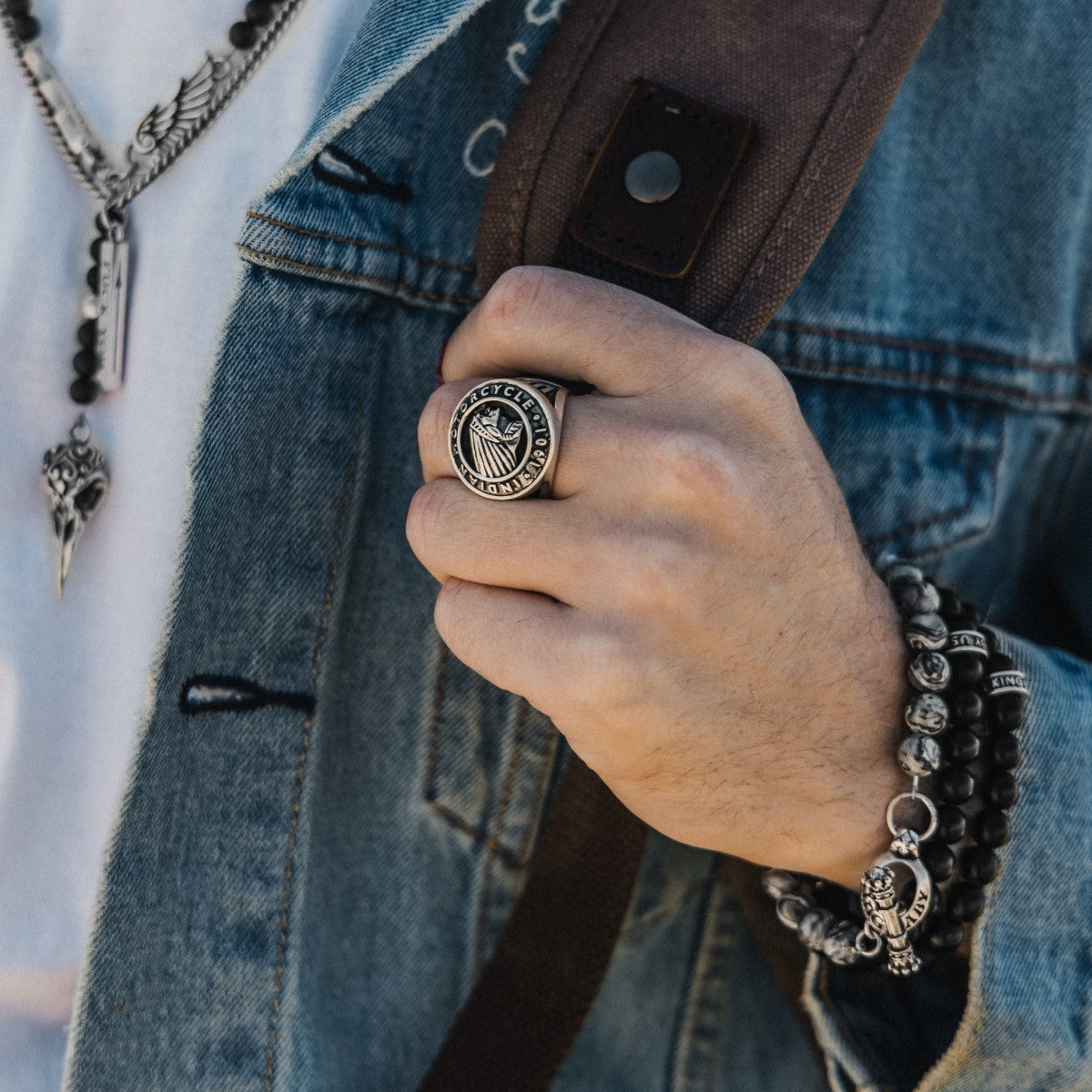 About
King Baby is designed for jewellery enthusiasts who appreciate value and artisan products. These special pieces capture the spirit of America with rock n' roll sex appeal.
Shop King Baby
Contact us about King Baby