The History of Independent Jewellers
The History of Independent Jewellers
JULY 23, 1909 - OCTOBER 22, 2006
JOHN H. EPP
Independent Jewellers was founded by John H. Epp in 1937. Being an emigre from Russia in the late '20's, John had settled in southern Manitoba with his parents when the Great Depression hit Canada. To ease the financial burden on his family, he moved to Winnipeg and, fortunately, found a job in the warehouse of Piggly Wiggly (eventually Safeway). In 1936, he married Helen Regehr who was also an emigre from Russia but now lived in Steinbach. With this new marital responsibility, John began to look for other financial opportunities. Being a rather outgoing young man, he felt that selling could help augment their meager income.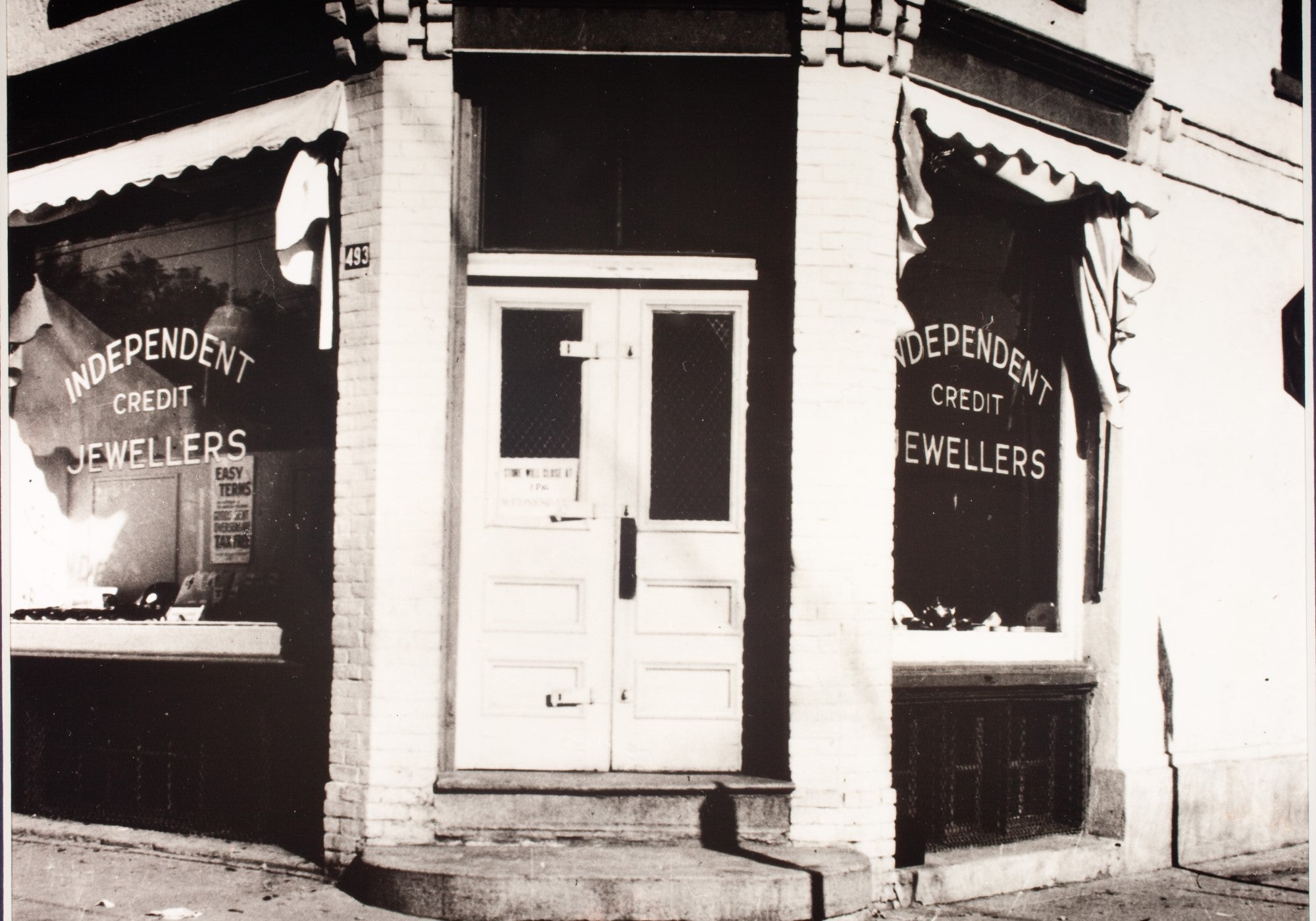 1930's
And so, with a small loan from a relative, he went to a local wholesaler and purchased some watches and shavers. In an era when door-to-door selling was quite acceptable, he took his inventory and walked through the North end, promptly selling his entire collection of watches and shavers. And so was born a new company. Originally called Independent Credit Jewellers because John was one of the first to be selling on credit, his door-to-door selling soon grew to the point where he quit his job at Piggly Wiggly and moved into a small location at 593 Notre Dame Avenue.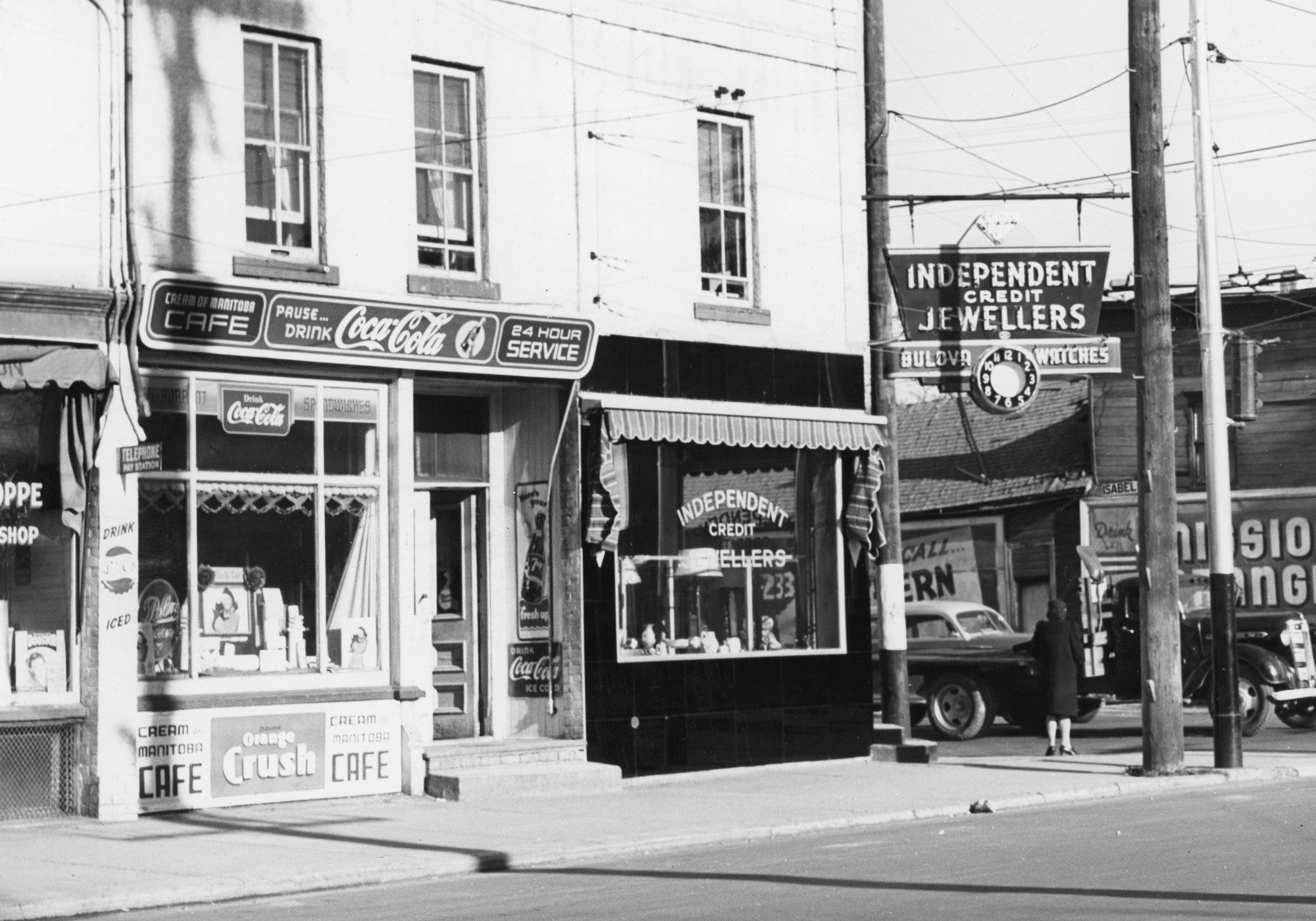 1940's
In the early '40's, as a result of a fire at 593 Notre Dame Ave., John moved his growing business a few blocks east to the corner of Notre Dame and Isabel. As a tenant paying $50.00 per month, he shared the building with a restaurant, a barber shop, and an appliance store. On some days his work environment included the smell of fried onions wafting through the thin walls.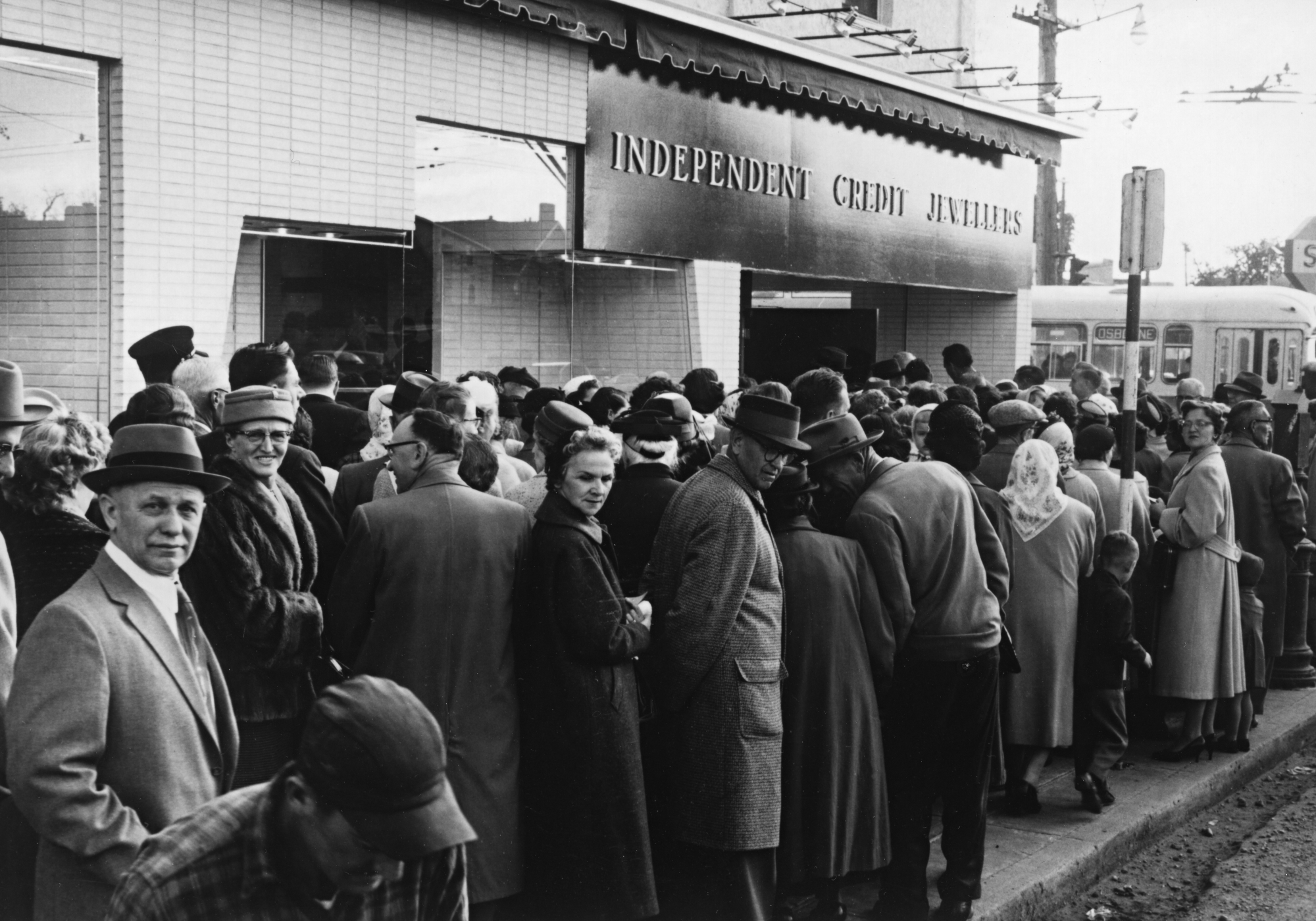 1950's
But it was in the mid-'50's that he was able to convince his landlord to sell the building to him for the princely sum of $60,000. And in 1959, he spent an additional $80,000 renovating the building. He cleared out the restaurant and the barbershop and created a beautiful 2500 square foot showroom. Opening day saw over 2000 people lined up outside, and the ceremonies were presided over by the city mayor, Stephen Juba.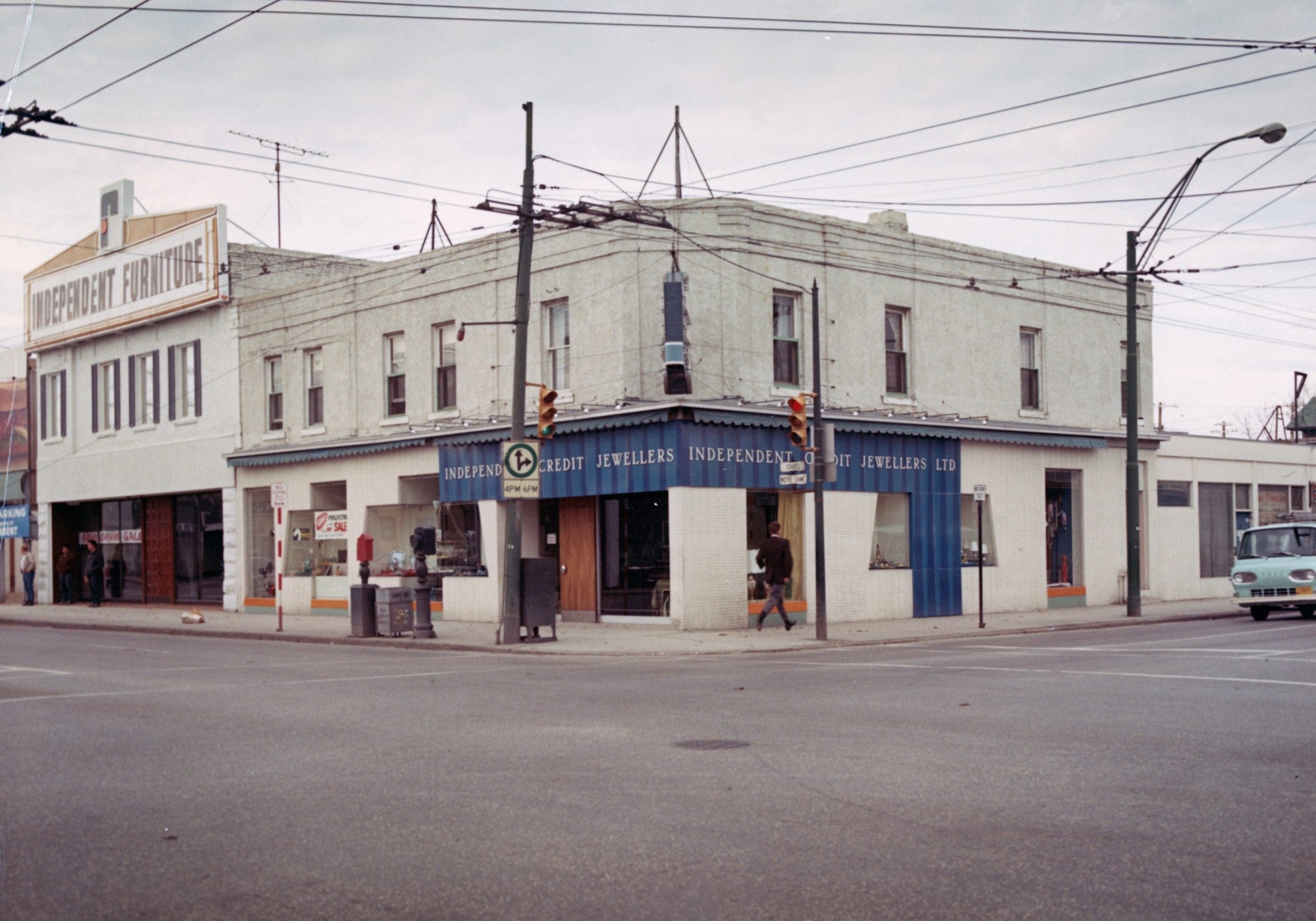 1960 - 1979
The '60's and '70's saw continued growth in the company and as John began to slowly withdraw from daily participation in the business, his children became more and more involved. Eventually, the three families of John and Helen Epp were fully involved and formally took over the business in 1979.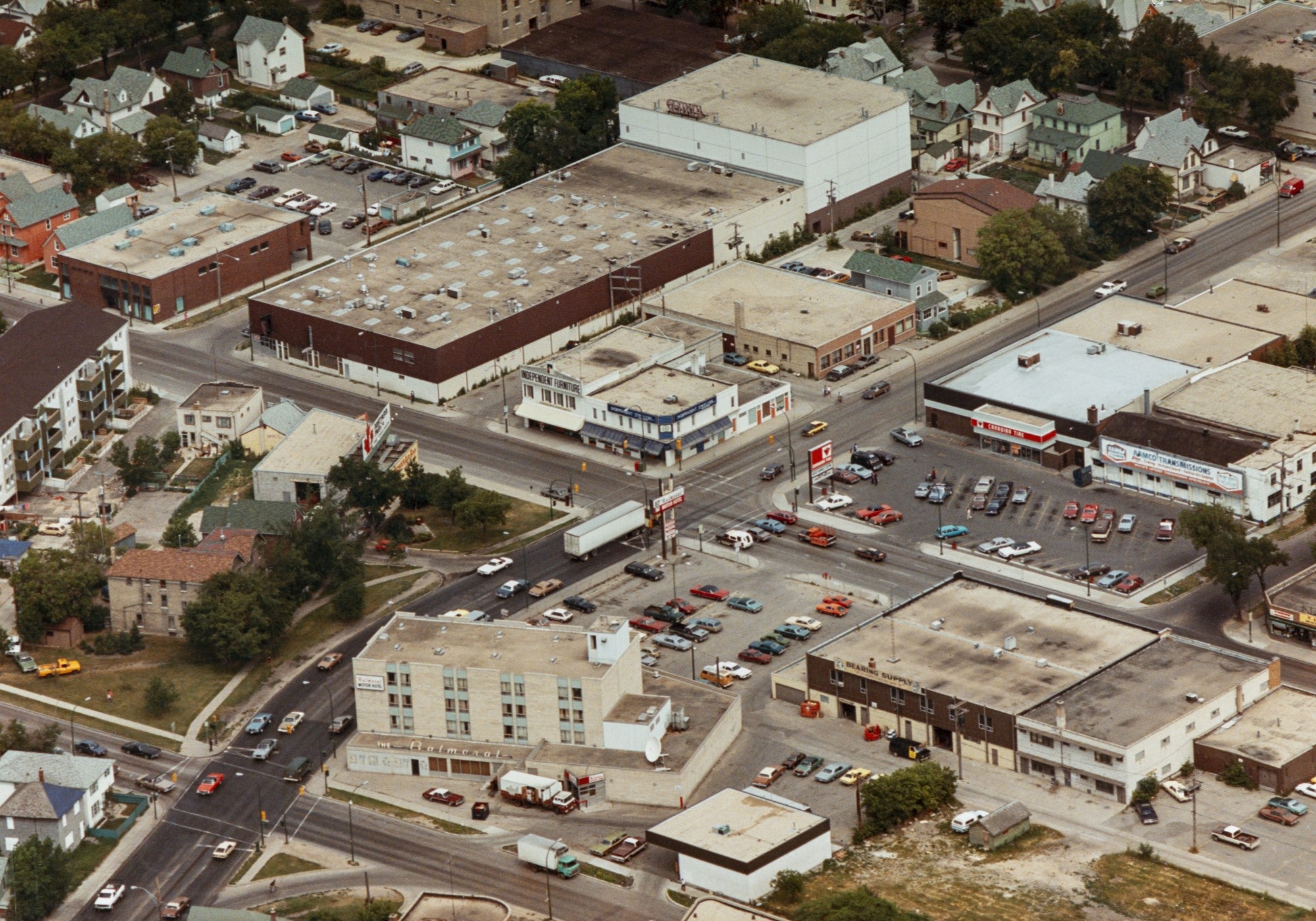 1970 - 1989
Sons John and Ernest Epp and son-in-law Alfred Schellenberg would remain partners for 28 years. They oversaw the growth of the company to four retail outlets in Winnipeg and a national wholesale distribution company.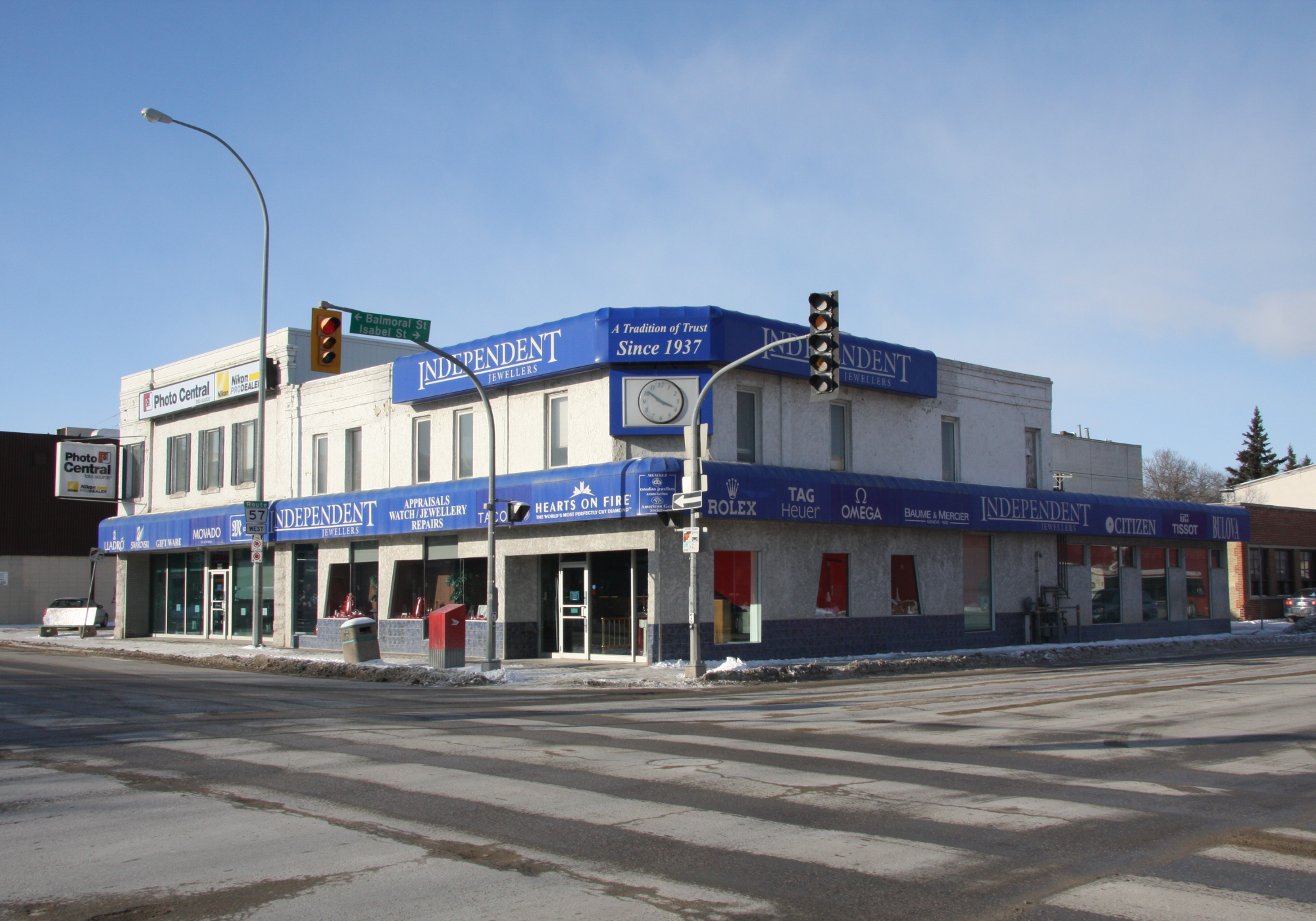 2nd Generation
1998 saw another shift in ownership as Ernest Epp purchased all the outstanding shares from his two partners. His vision for the company was to move it more into the mid-upper price range of watches and jewellery, which would include numerous high profile brand names. Having had the Rolex brand since 1981 and being members of the American Gem Society, opened the door to other brands. Eventually, names like Hearts On Fire, Forevermark, Mikimoto, OMEGA, TAG Heuer, Breitling, and others, in addition to Rolex, would become hallmarks of the company.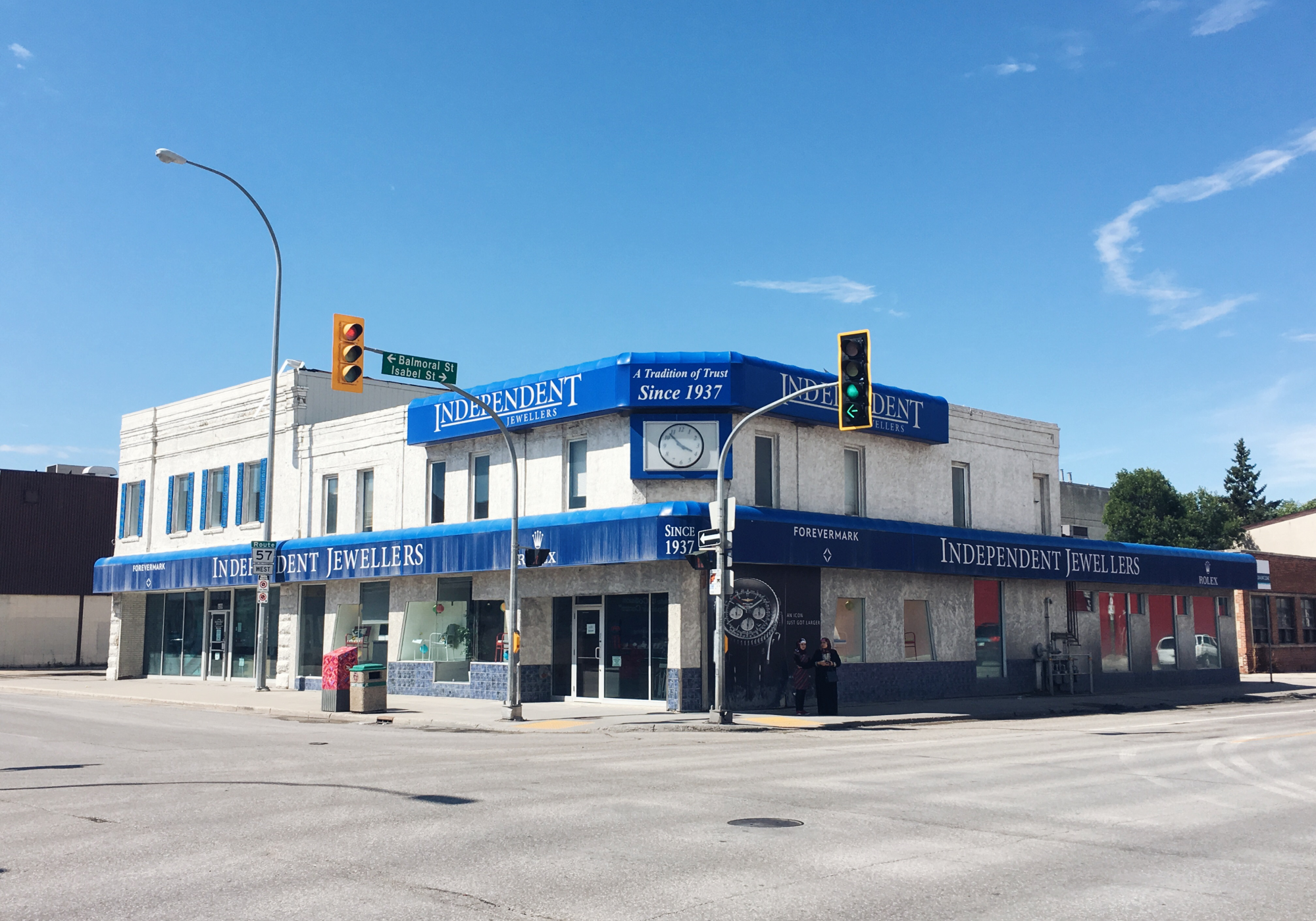 3rd Generation
The year 2013 saw another significant shift, as two of Ernest's sons chose to take over the business. With Ernest's retirement,  Jeremy and Jonathan, both graduates from the Asper School of Business, became the third generation owners. With new technologies and the prevalence of social media, it was the right time for another generation to take on the mantle of leadership and ownership.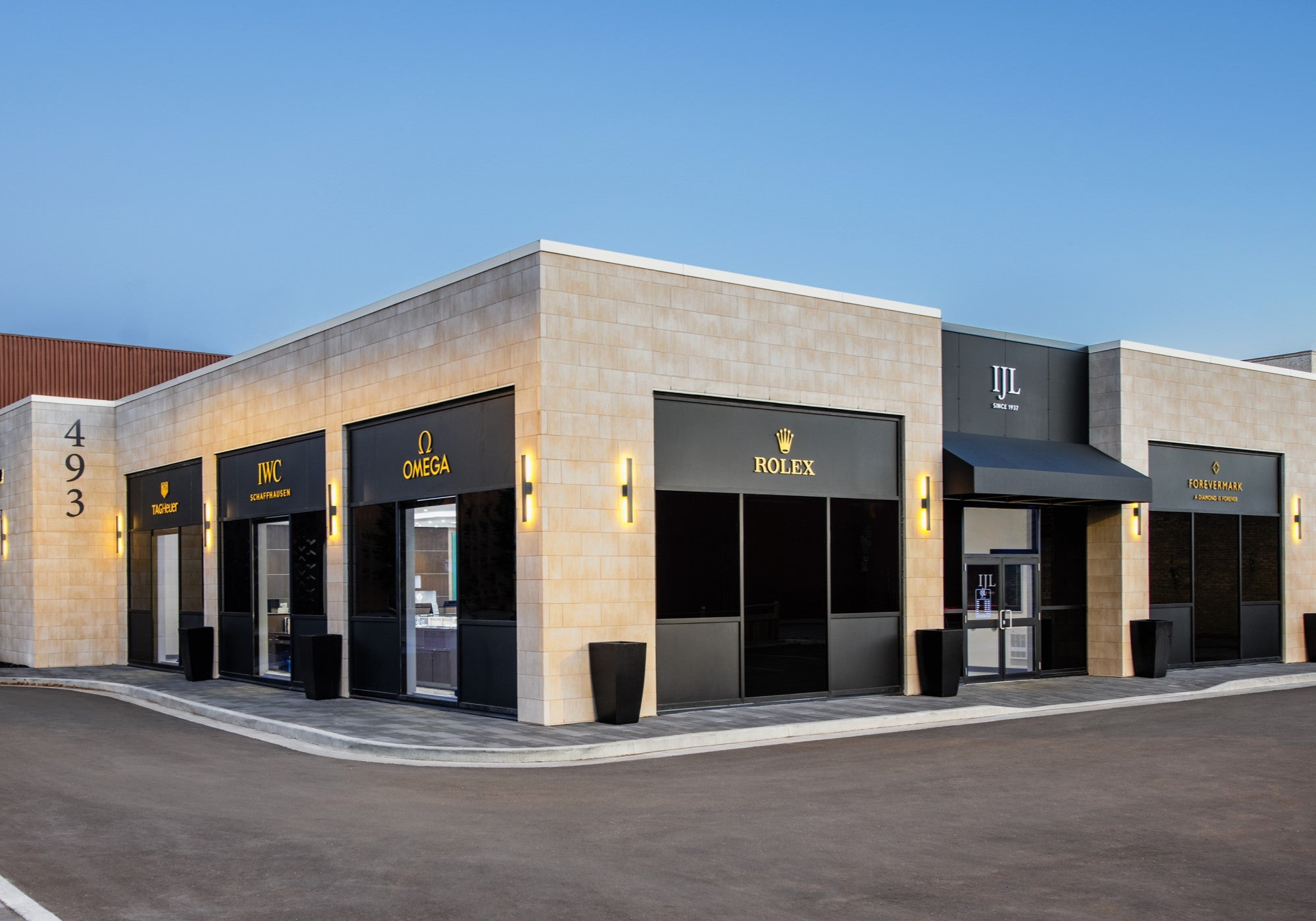 The Future
The company roots remain at Notre Dame and Isabel and even though there had been many discussions about relocating, Jeremy and Jonathan chose to remain in the neighbourhood where the company was started. But like their grandfather, they had a vision to transform the corner, and the original building was torn down and replaced with a brand new, state-of-the-art jewellery store that opened to the public on June 14, 2018.