The Retired Guy Visits Rolex In Switzerland
Names are important. We name children after their forefathers or after celebrities or after a good friend. Brand names are often derived from their founders, such as Versace or Gucci or Ben and Jerry's. So, where does the name Rolex come from? Hans Wilsdorf was the founder of the Rolex watch company, and clearly the word Rolex was not derived from his name. He was simply looking for a name which was short and pronounceable in any language. As legend goes, early in the 20th century, he was riding on the upper deck of a horse drawn omnibus in London, when a "genie" whispered the word "Rolex" in his ear. And so, an iconic brand was born. Today, the brand has become preeminent not only in the watch industry but ranks as one of the most recognizable of all brands in the world.
Where does IJL fit into the world of Rolex? As a local, family-owned jewellery store in Winnipeg, we have a long history with Rolex. Recently, as our new store was being completed, I had occasion to sift through many of our old documents from my father's era. Our old basement had accumulated many things over the previous 80 years and much of the responsibility of going through it all fell to myself. Needless to say, this was a long, arduous, boring, and also enlightening task. Of most interest was some of the documentation from the early years of my father's business. We've had an oral tradition stating, from my father, that he started selling watches and shavers in 1937. But until now, we never had definitive proof. That is, until I started digging through these old archives and "voila!". There it was - a scribbler dated 1937, detailing the sale of several shavers and watches. That was exciting for me but, of even greater interest, was the documentation of several Rolex sales in 1938 and 1939.
Several years before my retirement, a select number of Rolex dealers, myself included, were invited to tour the Rolex factory in Geneva. It was the month of March and I was attending the Basel trade fair in Switzerland. Following the show, we were transported to Geneva where Rolex has its three factories. We were taken to their newest location to begin the tour. As a watch company, Rolex is in very elite company, given that they are vertically integrated throughout. What this means is that they have complete control of producing a time piece. From their own refining operation through to all watch parts including the crystal, dial, and bracelet, everything is produced in house. This may not sound unusual but the majority of watch producers are somewhat eclectic in that, certain aspects of their production will be subcontracted out to other specialty firms. With Rolex producing everything in-house, they are able to maintain stringent quality controls from start to finish. As we toured the factory, I was impressed first of all by its cleanliness. Wherever we went, everything was spotless. 
All current Rolex watches are certified as "superlative chronometers". Simply put, following testing by a non-profit Swiss organization, the COSC, each Rolex watch is tested again after casing for precision, waterproofness, and power reserve. To meet the "superlative chronometer" designation, its accuracy must be within +/- 2 seconds per day, which is more than twice that required of an official Swiss chronometer - additional information can be found at https://www.rolex.com/about-rolex-watches/movements.html. 
Leaving the Rolex factory in Geneva left me with two very distinct impressions. First, we at Independent Jewellers (today as IJL), are privileged to carry such a distinguished brand. And second, Rolex is unlike any other company I have ever had the chance to know.
On a personal note, my brother inherited my father's yellow gold Rolex which dates back to the 1950's. It remains a beautiful vintage timepiece. And upon my retirement, my sons presented me with a classic Rolex  Day-Date 36 president's watch in white gold. I regard myself as it's caretaker, and will someday bequeath it to one of my sons. These are truly intergenerational timepieces.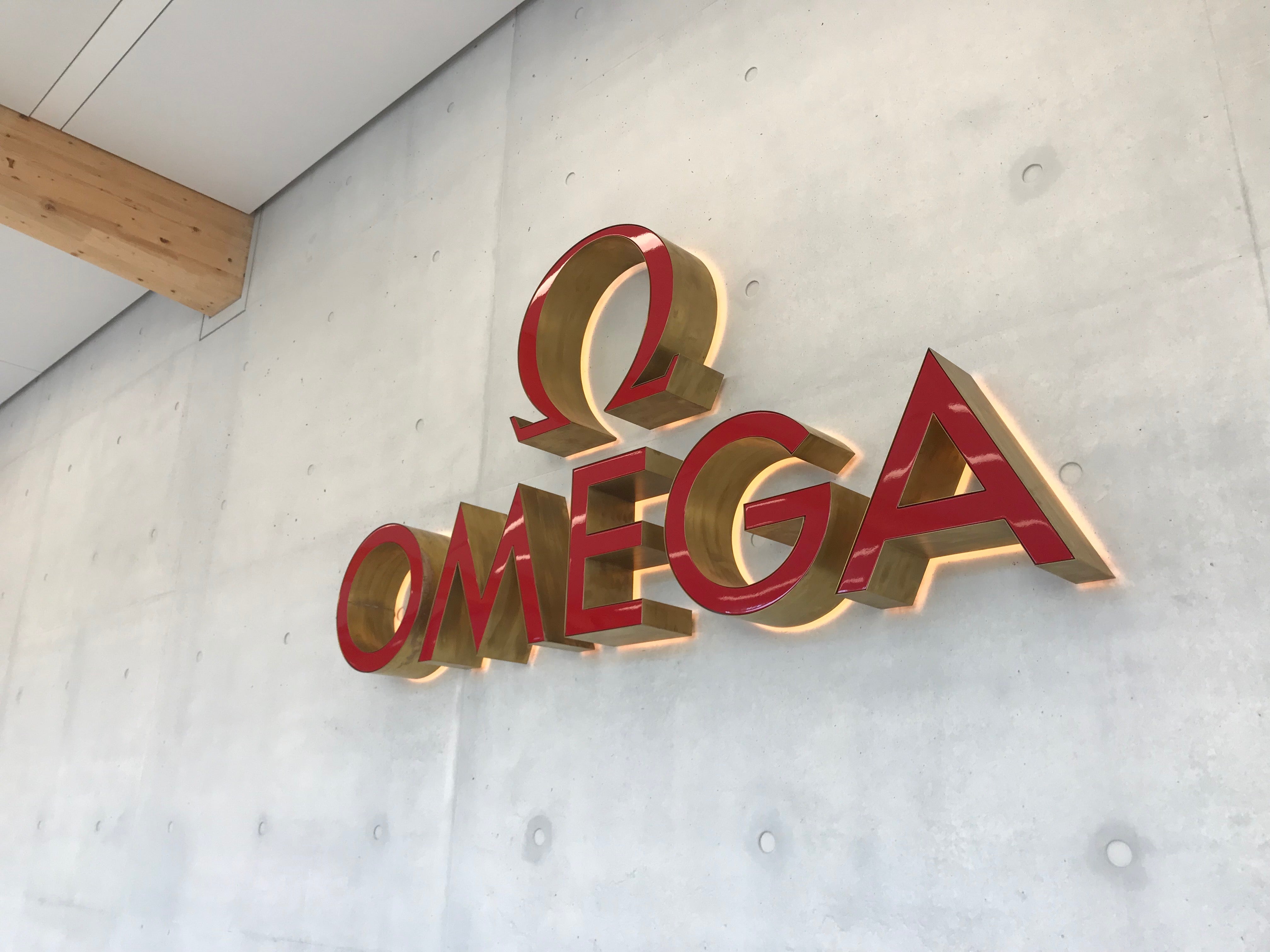 OMEGA
The Swiss are known for being on time - the concept of "fashionably late" does not fly in that country. Pulling up to OMEGA's new factory, which opened in November of 2017, you can't help but gawk ...
Read more