The IJL Difference
Our Rolex Showroom
A visit to our Rolex showroom offers professional expertise in an elegant setting that promotes a sense of harmony, discretion, and intimacy with the brand, which has been setting standards in watchmaking for more than a century. Every element of the interior design of our Rolex space features the elegant Rolex aesthetic and radiates the values of the Rolex crown. Excellence, precision and attention to detail emanate from the careful calibration of colours and patterns in the fittings and furnishings.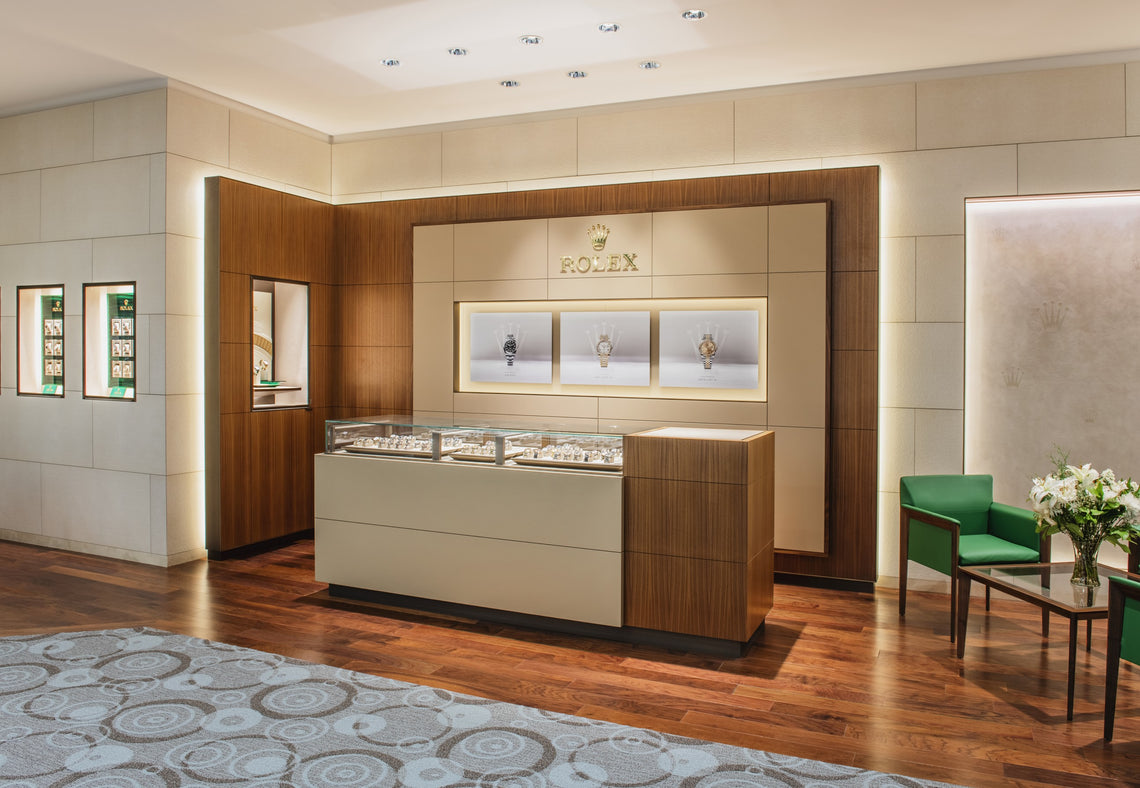 Official Rolex Retailer
As an Official Rolex retailer, we are proud to present the Rolex collection in a space that enhances your experience. Our custom Rolex showroom provides a comfortable and relaxing atmosphere where you are welcome to explore the Rolex collection.
Exhibition Collection
Come experience the beauty and timelessness of Rolex timepieces. Our Exhibition Collection will allow you to try on, touch, feel, and experience what a Rolex watch is. Classic models for everyday life or sports models for activities. Come view our Exhibition Collection, on display now.
Comfort
Our custom Rolex table and chairs is a great place to relax and consider which Rolex timepiece will suit your needs. Enjoy a beverage of your choice and learn more about the Rolex brand in a comfortable and relaxing atmosphere.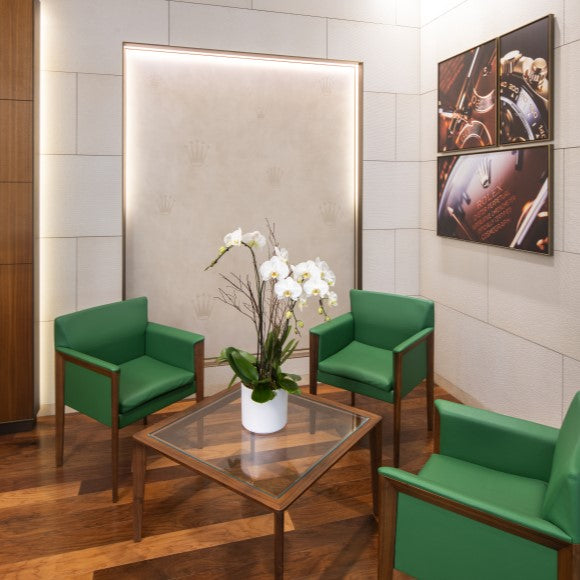 Experience
Our expert staff complete extensive Rolex training in order to guide you through the Rolex collection and answer any questions you may have. We invite you to visit us and enjoy a personalized experience in the Rolex space.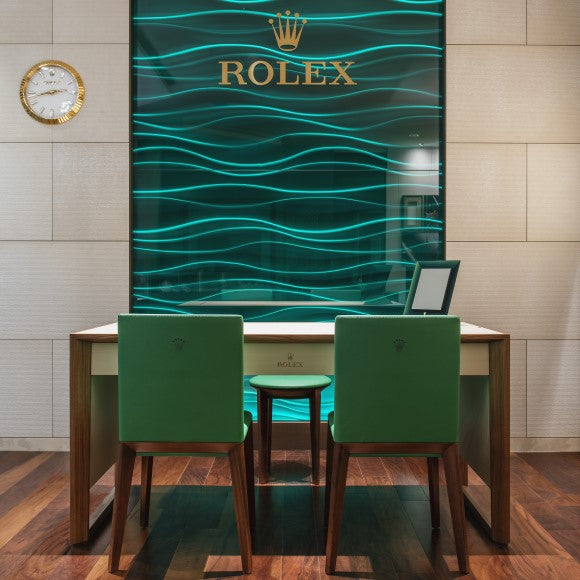 Knowledge
With decades of experience through our longstanding relationship with Rolex, we have gained knowledge that cannot be found anywhere else. With our vast knowledge of the Rolex brand, we are confident that we will be able to answer any questions you may have and assist you in finding your perfect Rolex timepiece.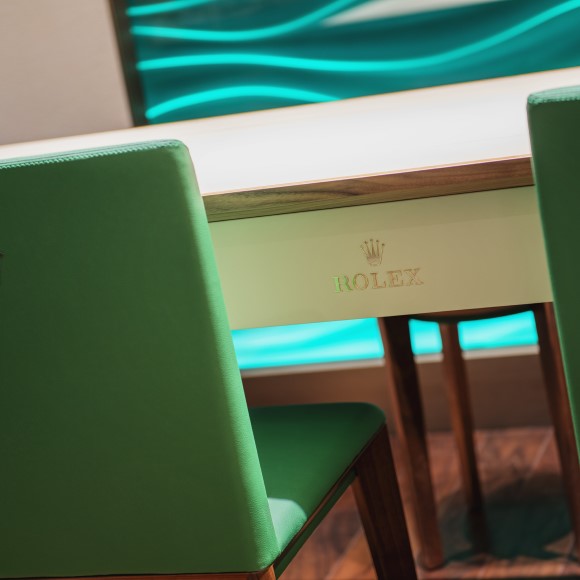 VISIT OUR ROLEX SHOWROOM AT 493 NOTRE DAME AVE.
Normal hours
Monday - Saturday | 10:00am - 5:30pm
Sunday | Closed
Special hours on long weekends/holidays