All prices are in CAD currency. Retail price does not include applicable taxes, shipping, or duties. Shipping calculated at check out. Pricing subject to change without notice.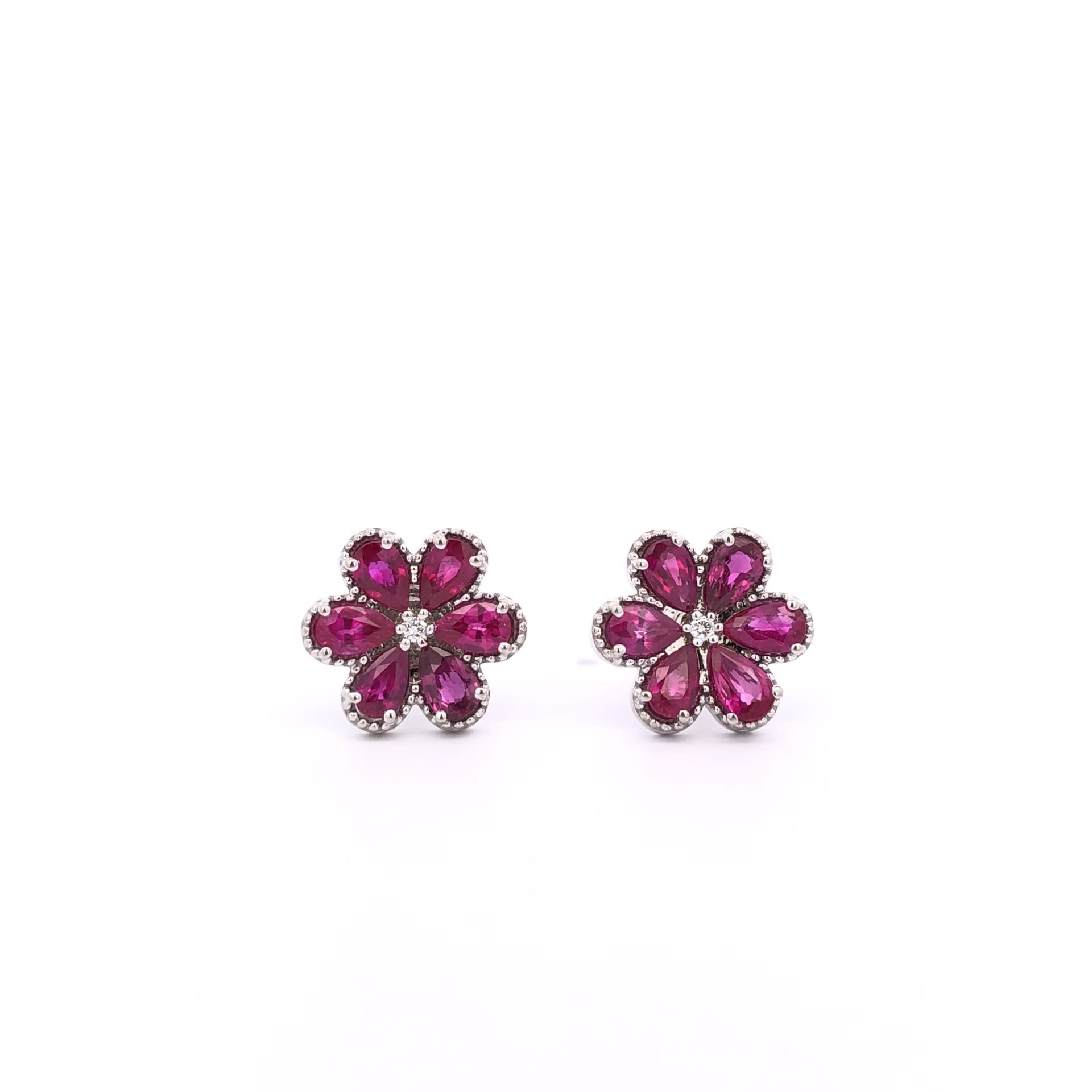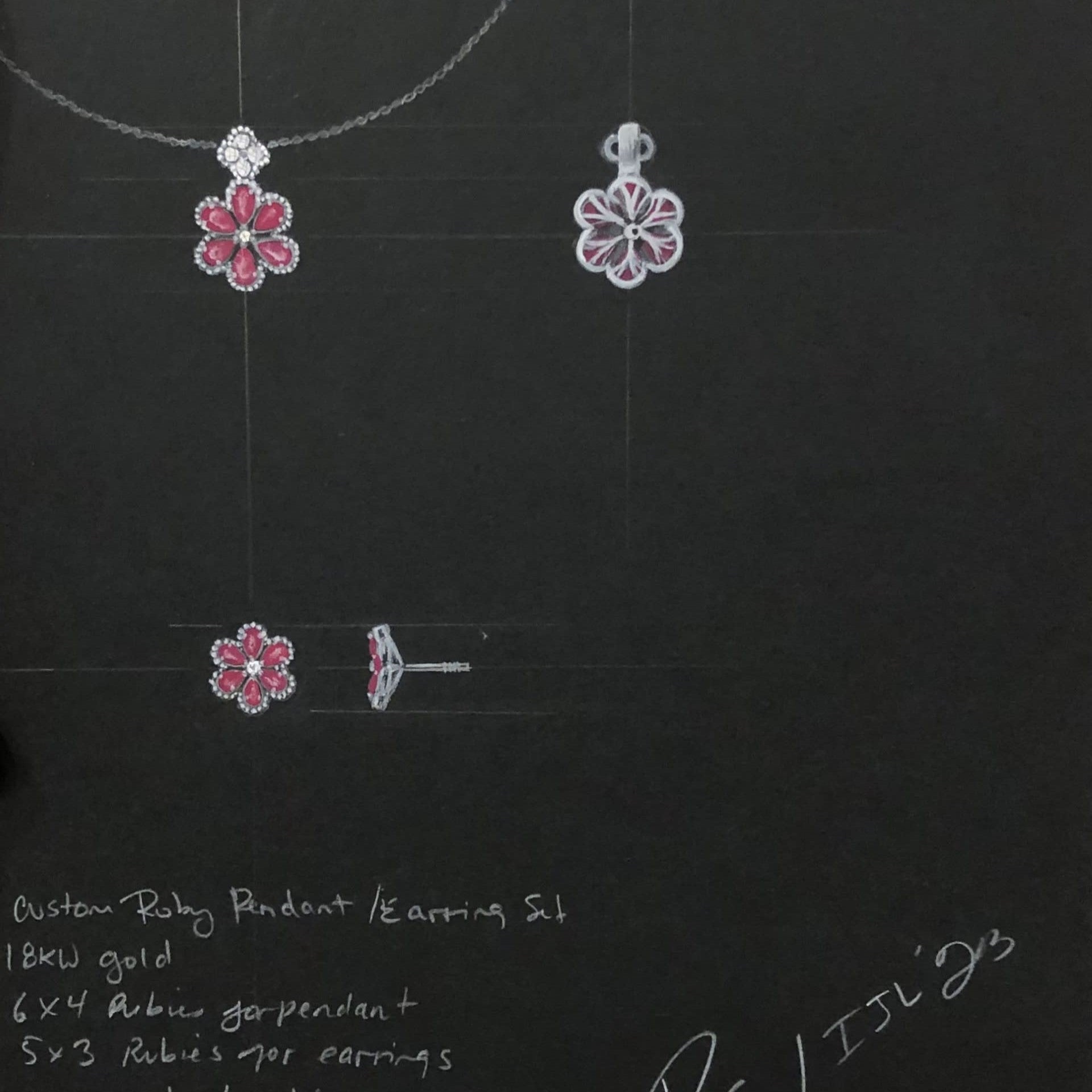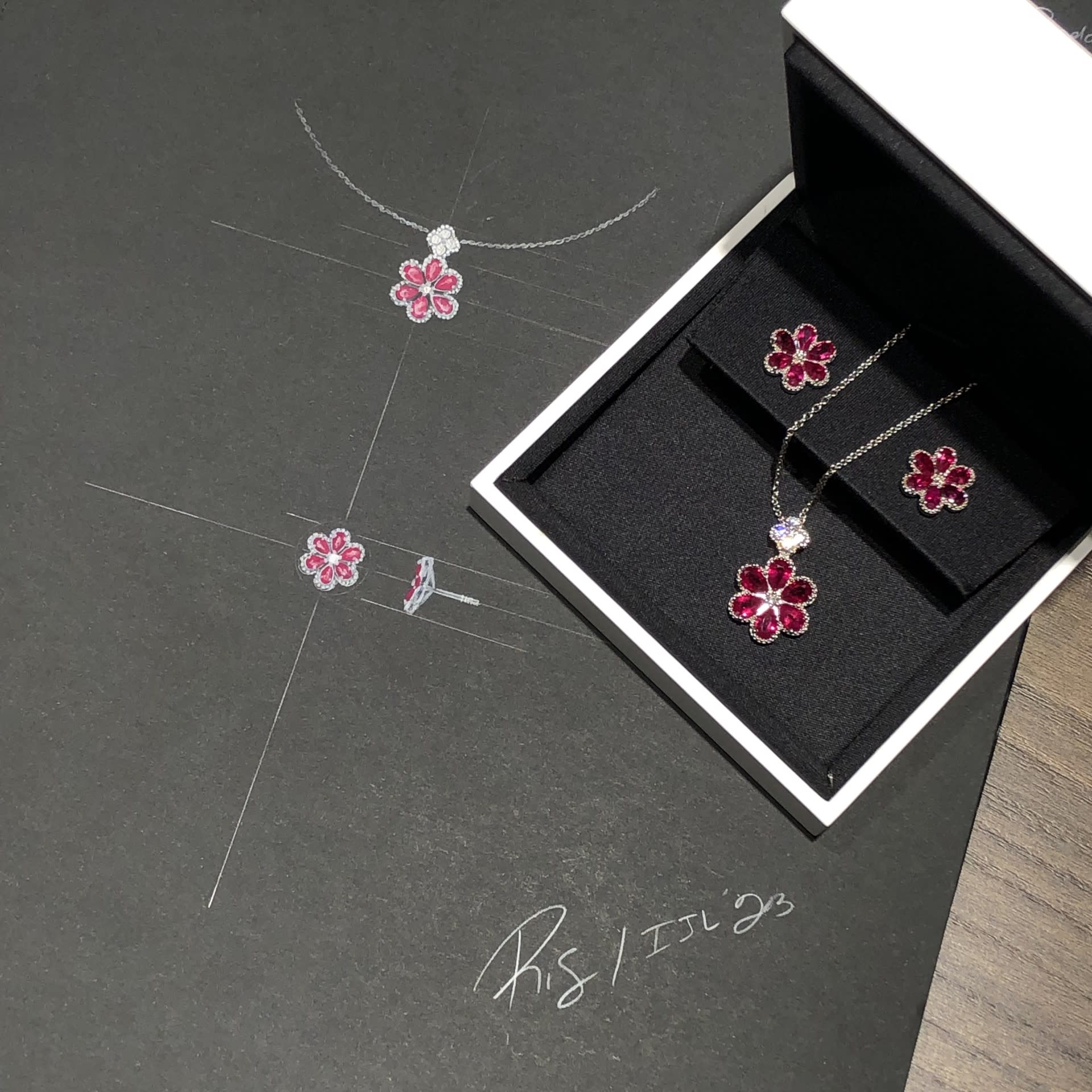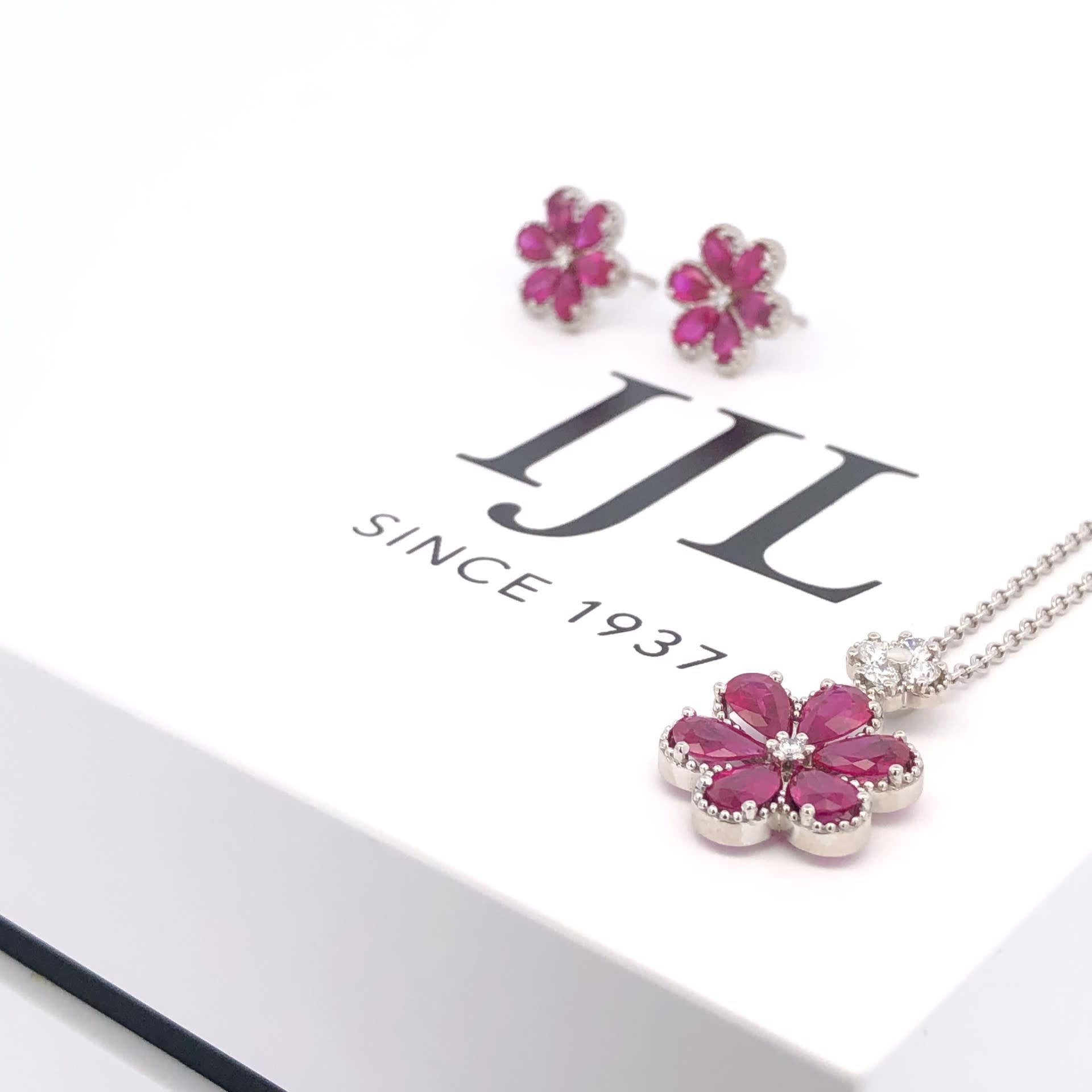 2.90 Crimson Red Ruby Custom Earrings
---
2.90 Crimson Red Ruby Custom Earrings
---
Discover bespoke elegance with our custom designs. Our skilled designers collaborate with you, turning your vision into reality. From initial discussion to final creation, each piece reflects your individual style. Redefine your personal expression with our crafted designs, showcasing a blend of artistry and passion.
Choose options
Description
2.90 Crimson Red Ruby Custom Earrings
A stunning pair of pink ruby earrings to match our clients existing ring! These gorgeous set of rubies were hand selected to match our client's ring. The earrings were crafted in 18K white gold and set with a beaded border.
Custom Design
Frequently Asked Questions
Generally, we see a custom project lasting about 6 weeks; 2-3 weeks of preliminary design work and 4 weeks for manufacturing. This depends on the complexity of the project. This is also highly dependent on our clients' speed in getting back to us and following up.
The initial step in our process is to meet in-person, or virtually, to discuss your project. Key points include whether we are re-purposing or sourcing new gemstones, re-using existing jewellery and metals or starting from nothing; as well as budget. From here, the fun part of actually designing the piece begins. Usually a sketch, or some sort of outline is presented to make sure we are on the right path.

Once these details have been discussed we will be able to provide a tentative quote. From here we ask for a deposit to proceed with creating a custom digital rendering. This digital rendering is then sent to you for approval. Once approved we can proceed with manufacturing your custom piece. Turn-around time for manufacturing is typically 3-4 weeks.
The simple answer is that we always suggest using new gold. This is because when we take the old gold and have it melted down it becomes porous and/or brittle. Using new gold will result in a superior final product. Rather than using your old gold in the creation of the new piece, we would provide a trade-in credit and that value could be used towards the price of the new piece.

However, in the case of a specific ring being highly sentimental, for example, then we certainly can and will use your gold to create the new piece. Typically this will result in a mixture of old and new gold to create the new piece.
It is very common nowadays for our clients to show us their Pinterest pages or other online materials. We enjoy taking inspiration from these types of sources and will use this inspiration to create your one-of-a-kind piece. Pinterest and others images you might have found are a great starting point to "get the ball rolling".
Custom jewellery is an investment in uniqueness and personal expression. While prices vary based on design intricacy and materials, the value lies in owning a one-of-a-kind piece tailored to your taste. Our goal is to provide you with exceptional, personalized craftsmanship at a fair and reasonable cost.